Backstage Banter
January 19, 2016
When people think of Riverdance they think of the show itself, the performance, the dancing, the costumes, the singing and the music. But what they don't necessarily think about is all of the fun that happens backstage as well. Believe me when I say that while the magic happens onstage, there's a lot of fun to be had behind the scenes as well.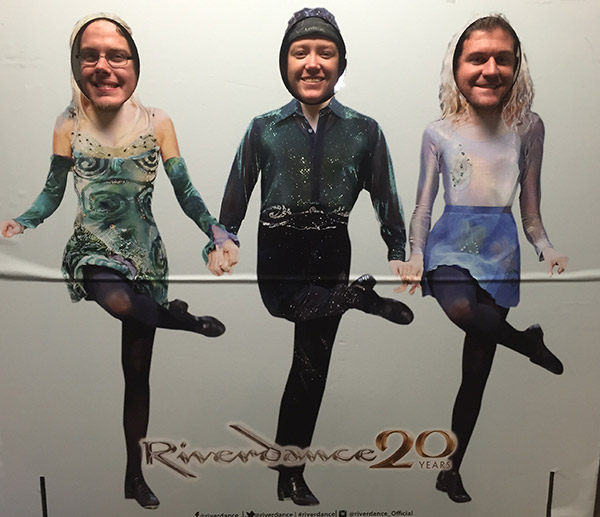 We can't have backstage banter without the crew and a weekly tradition with our current crew is Tie-day Friday. As you can see in the picture below Todd, Marc, Brandi, Adam and Joel representing the crew with their glow in the dark ties so the fun can be had even when the lights go off!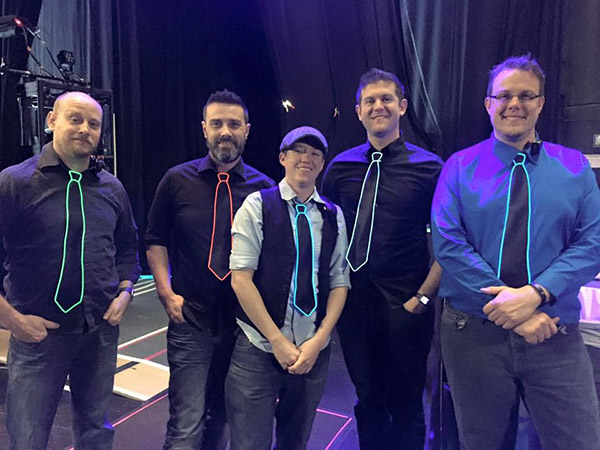 Brandi bought a giant blow up Ninja Turtle around Halloween time last October and 'Michelangelo' has been touring with us ever since popping up in various locations backstage. It's always fun to walk into the venue at the beginning of each week and see where Michelangelo has been placed on display!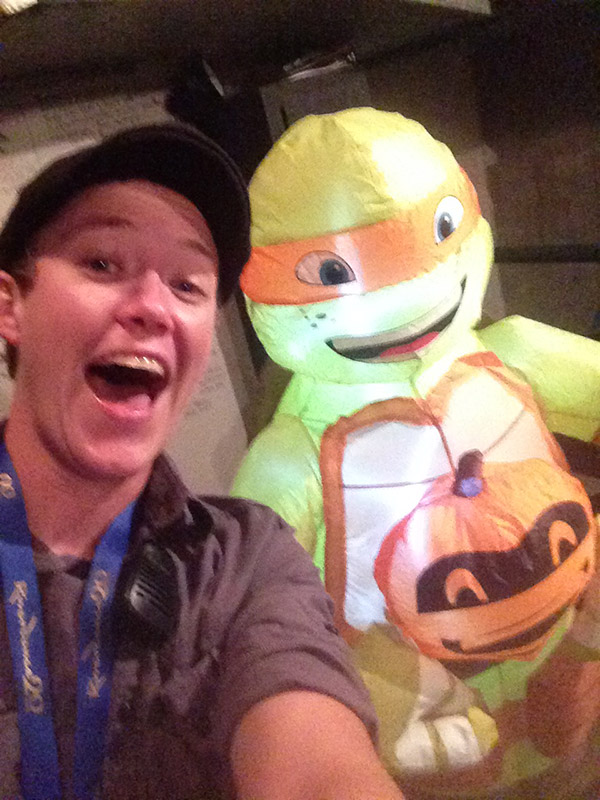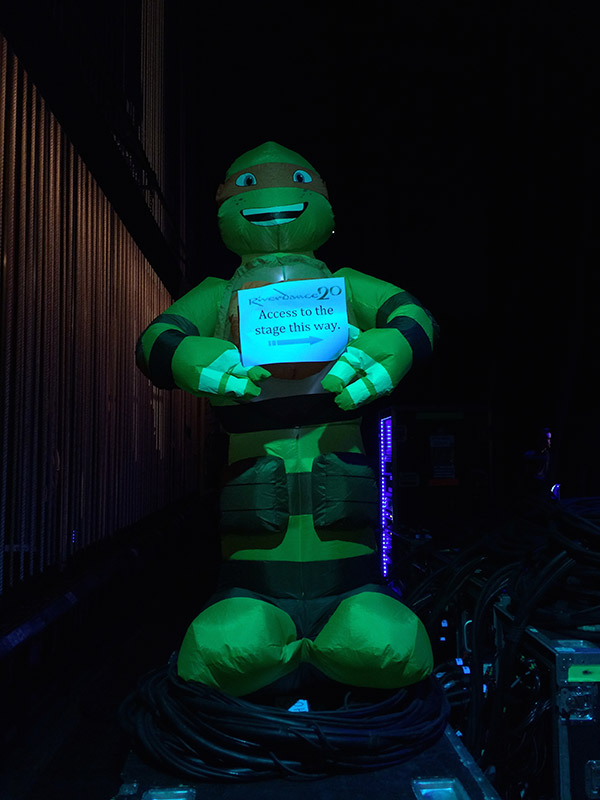 Isaac can always be found with a few toys to keep him occupied between shows. He likes to travel with a guitar and can occasionally be found doing tricks with his yoyo. He recently added a rubik's cube to his collection and we all have attempted to solve it at one point or another.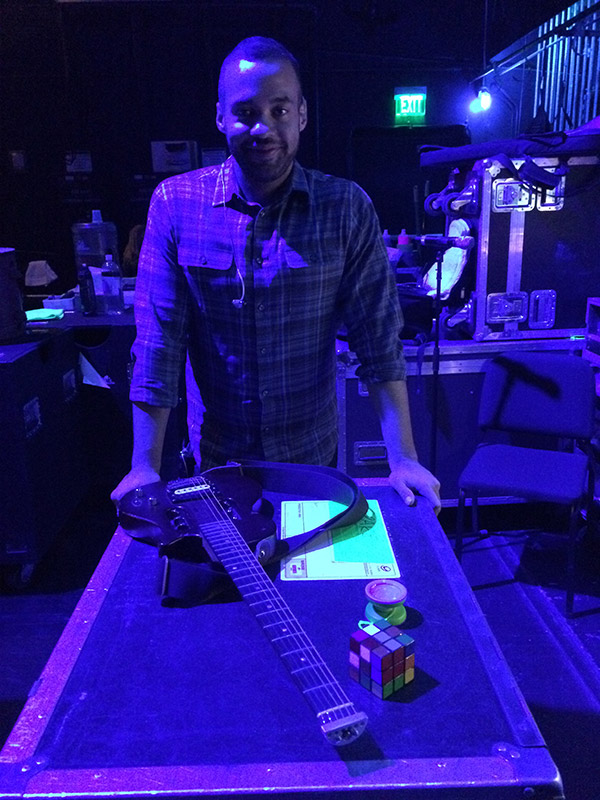 The cast likes to get in on the fun as well and when the power ball was over 1.3 billion dollars we all chipped in and bought 95 tickets! Unfortunately we did not win and cannot buy any fancy cars or houses.
The company always has good banter celebrating birthdays and this week was both Eugeniu and Brandi's birthdays. We all got together to celebrate with cake and as per tradition we sang happy birthday on stage during finale!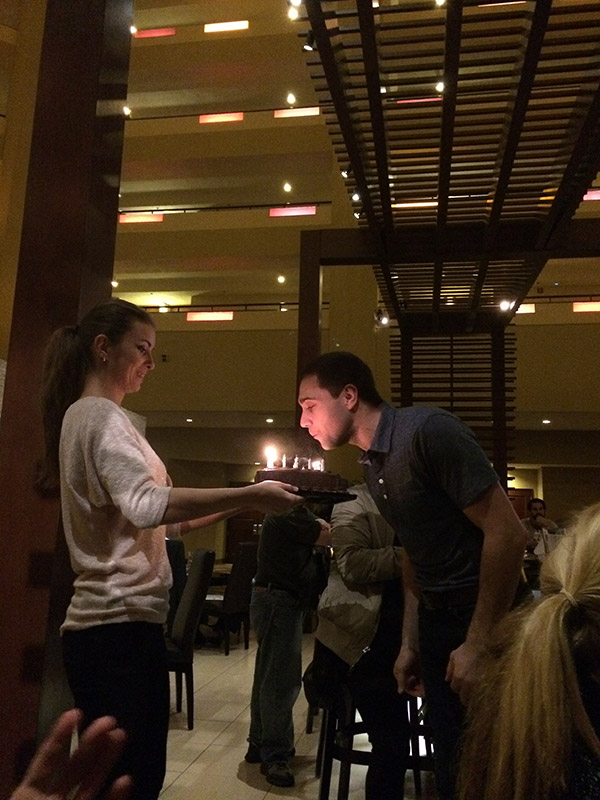 Our masseur, Keith Ward, has brought the ultimate backstage playmate to tour, his dog Reily! Most of the cast love to play with him and give him treats. Stay tuned for a future blog on 'The (Tour) Life of Reily'!