"As we say goodbye, we are also saying hello."
March 1, 2012
By MARK KENNEDY – AP Drama Writer
NEW YORK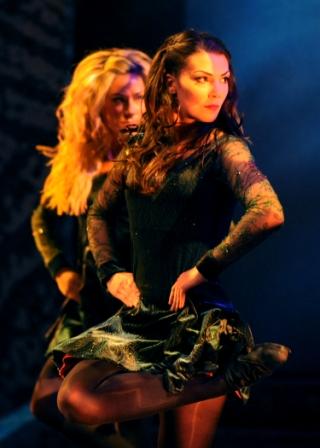 The two-hour "Riverdance" show is loosely based on the story of Irish culture and mass immigration to America, the story woven through music and dance styles including flamenco and tap. Most of the dancing is drawn from traditional Irish step dancing, in which the arms and body move little while the feet create the sound and action.
Erskine attributes the show's success to the fact that it isn't a cookie-cutter experience. It wasn't pulled together to make money, but to blow the dust off Irish folk music and dance, he says, and that purity of creation shines through. Plus, the sound seems to touch a very human part of us.
"That pounding out of rhythms I suppose is quite primal. That goes back into all our cores, no matter where we've come from. The beating of drums is how we first communicated," he says.
The show has lasted despite losing original stars Jean Butler and Michael Flatley, who also was co-choreographer. Flatley went on to create his own shows, "Lord of the Dance" and "Feet of Flames."
Moyles suspects that although "Riverdance" is pure Irish, Americans have embraced it so strongly in large part due to their own immigrant heritage. "Many of them have their own folk dances. They probably see their own heritage within 'Riverdance,'" he says.
The final North American tour will take the show to such Irish-heavy cities as Chicago, Kansas City, Philadelphia, St. Louis and Boston, and will conclude at Wolf Trap National Park in Vienna, Va., which will represent the 14th time "Riverdance" has played there.
While the show is leaving America, it has tours planned for Belgium, New Zealand and Australia. The show is also going to India in October and plans a 10-week tour of China. There are also dates set in Argentina and Brazil, which excites Erskine because "Riverdance" hasn't been farther south in the Americas than Mexico before.
"As we are saying goodbye," he says, "we are also saying hello."