Riverdancers run in Dublin's Women's Mini-Marathon
May 30, 2011
Pictured are Nicola Byrne and Aisling McVeigh getting some last minute training in before taking part in this year's Dublin Women's Mini-Marathon on Monday June 6th. Nicola and Aisling are part of a 50-strong group (including 18 Riverdancers) taking part in this year's run to raise money for the Eithne Walls Fund for the Royal Victoria Eye and Ear Hospital's Research Foundation.
The good news for Nicola and Aisling and all of their 40,000 fellow runners is that the weather forecast for Dublin this weekend is that, in stark contrast to last year's rain-soaked event, it's going to be a hot one. Luckily for the Riverdancers they won't actually be running in their Riverdance costumes!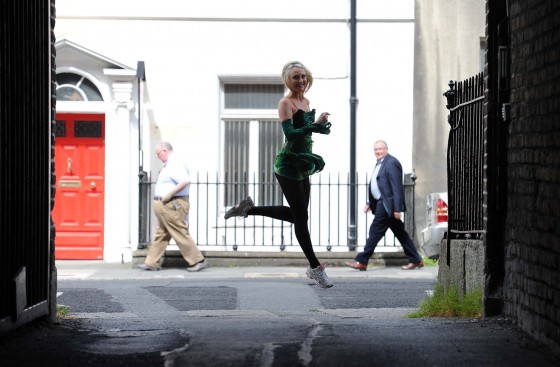 Please, please take a minute to sponsor the runners and to support the important work being undertaken by the Hospital's Research Foundation. If you don't happen to be lucky enough to be personally approached for your contribution by one of the runners, you can donate securely online at www.researchfoundation.ie where you will also find more information on Eithne, the Foundation's work and also some pictures from last year's run. Every cent donated will go directly into the Foundation's Eithne Walls Fund.
Good luck on Monday everyone!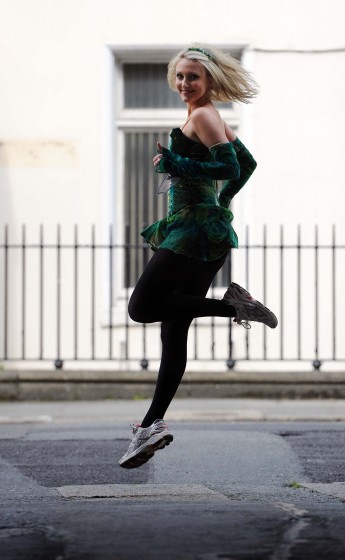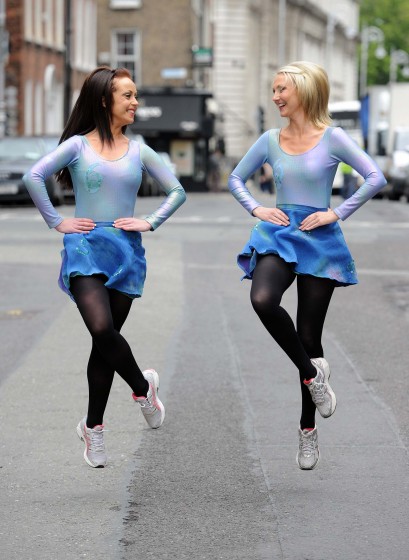 Behind the scenes - St Patricks Day Flash Mob
<