Making some new friends!
May 31, 2011
Fiona McCabe, Irish Dance Troupe. Shannon Company

We are now back in North America and find ourselves in the final week of our 2011 tour. Our Canadian tour through April quickly came and went. We welcomed a full week in three of the twelve cities: Vancouver, Calgary and Edmonton and visited the other eight in the remaining two weeks.
In Vancouver we had the pleasure of meeting with the honorary Consul of Ireland for British Columbia, Mr. John Cheevers and his family.  Similarly in Edmonton, we shared a meet and greet and backstage tour of our theatre with Ms Doodie Cahill, Honorary Consul of Ireland for Alberta who originally hails from Galway, Ireland.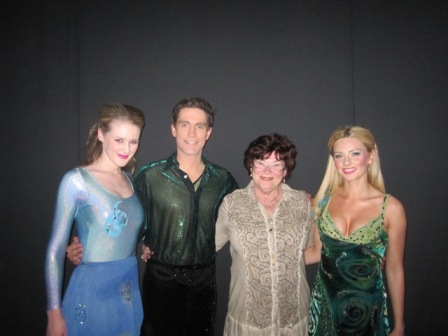 The highlight of our week in Calgary was the day trip we embarked on to the quaint snowy town of Banff. It is perfectly situated in the heart of the Canadian Rocky Mountain range. Some of the company had already toured in Calgary, the most recent being on the 2008 Boyne Company, so it was familiar ground for them. However, for the many eager first-timers, Banff was not to be missed.
Our trip began with a way-too-early wakeup call of seven in the morning!! We departed the hotel at a sleepy eight o' clock to arrive at the base of the Sulphur Mountain right on the shoulder of Banff town shortly before noon.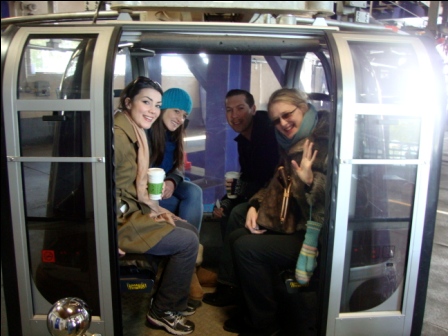 We bravely boarded the eight minute gondola cabin ride to the summit, at an elevation of 7,486 feet. From here we could see the overwhelming scenery of six mountain ranges that lay before us. We bravely followed the one kilometre long elevation skywalk along the ridge toe the Cosmic Ray Station (now a national historic site) and the Samsons' Peak Meteorological Station, The view from up here was, needless to say, breathtaking. The 7am rise suddenly didn't effect me anymore! I was more than awake……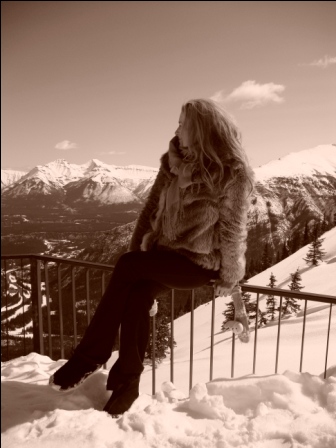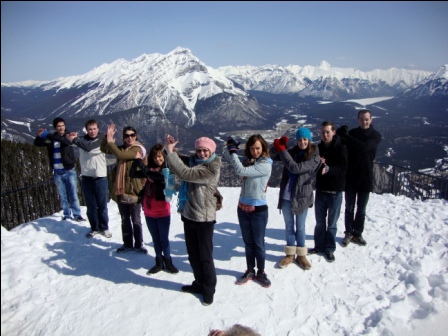 Casper, Wyoming brought a nice little surprise for one of our dedicated fans and theatre-enthusiasts, Matt Stairs. After management received a letter several weeks ago from Matt's school teacher expressing his love for Riverdance, a surprise meet and greet was arranged backstage. Matt was born with a rare, genetic, degenerative eye disease called Stargardt's in December 2005. As a result, his central vision is almost gone, leaving him with that of his peripherals. Thus, he is legally blind by medical standards. He attends High School and is also devoted to musical theatre and performing arts. He has worked alongside the famous Frank D'Ambrosio and has performed in productions such as 'Phantom of the Opera' and 'Kiss Me Kate'. It was a dream of his to meet with the cast of Riverdance and I am more than happy to say how proud we are to have brought a smile to his face.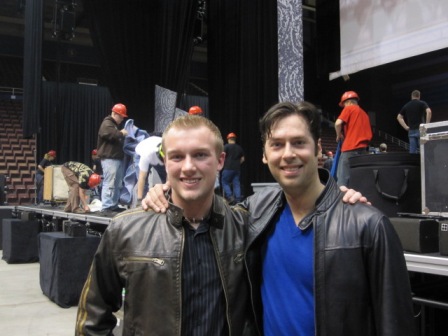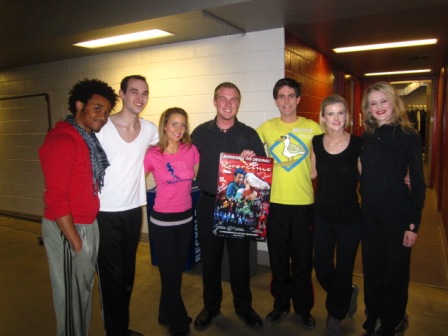 Visiting the famous site at Mount Rushmore was a must! So, a quick touristy stop was included in our journey from Rapid City, South Dakota to Billings, Montana. Although the day brought some mist and persistent drizzle, it wasn't enough to stop us from seeing all there was to offer. President Lincoln however looked teary eyed however from afar!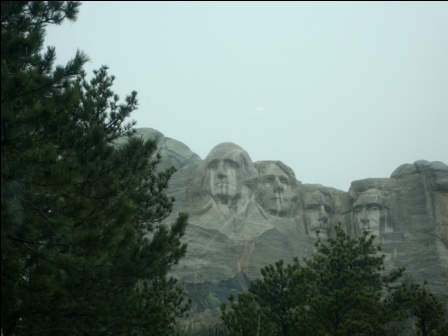 So the Shannon story is slowly coming to a close. It has been a long road but we have (almost!) come out the other end as a strong company, if not stronger. Eight shows left and counting!
Fiona