Riverdance's final stop in Amsterdam!
December 28, 2009
Patricia Henry, Dancer, Corrib Company
We left Nantes after the Show on Sunday and began our long journey to Amsterdam. We travelled to just outside of Champagne, France that night and stayed over in a lovely hotel. It was bed for everyone as we had an early start in the morning again the complete our journey.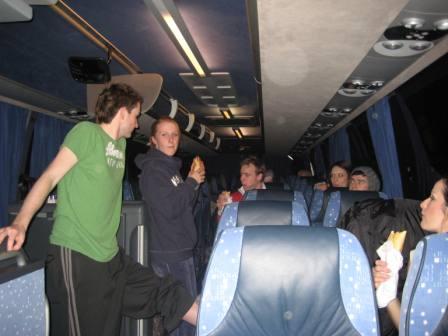 Most of us we spent a couple of hours relaxing and sleeping and then decided to go into the city to get something to eat. Some of us found a lovely Thai restaurant just off Dam Square and after that we decided to sample Amsterdam's nightlife, ending up in The Tara Irish Bar where there was a roaring fire and big comfy chairs – it was so tempting as it was freezing outside.
From Tuesday to Friday we had one show a night, which the audiences loved. Each day we endured the cold weather – which was down as far as -14 – as we tried to get our Christmas shopping done and the last of the preparations for Secret Santa. Thursday was a fun day for us at work because we got to exchange our gifts with one another, there was a great atmosphere watching everyone get so excited to find out what their Secret Santa bought them!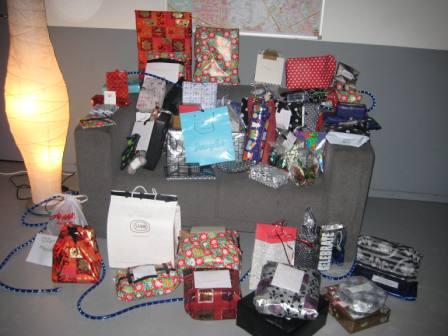 After the show on Thursday we had our Christmas party. It was held in the Irish Bar that we were in on Monday night. It was a great night and it was nice to see everyone made such an effort dressing up. The company provided us with food and drink so needless to say it was a late night.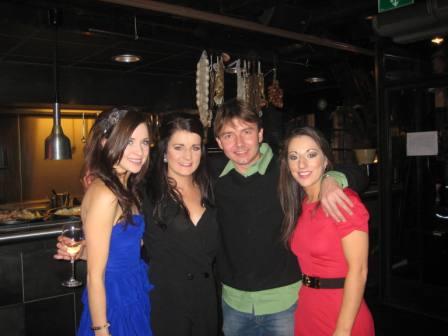 With two shows on Saturday and Sunday we didn't have much time to do anything and with the weather so cold we didn't really want to be out in it anyway. It started to snow on Saturday and by Sunday we heard that all flights were being cancelled from Amsterdam airport. We were all flying home Monday for Christmas so that was not what we wanted to hear! Fortunately it stopped snowing on Sunday night and it was OK for us to get home – we did have some delays but we didn't mind as long as we got home.
When we landed in Dublin after a short flight, we were surprised to see that the snow had followed us, so for some people it was late when they got to their own house Monday night as there were delays in Ireland as well. We have two weeks off for Christmas so we fly back on the 4th of January to Stockholm, Sweden.
So from everyone here in Riverdance we hope that you have a lovely Christmas and a Happy New Year.
See you in 2010.
Patricia