Welcome to Riverdance in China!
December 23, 2009
Kevin Horton, Dancer, Bann Company
Hi everyone and welcome to China with the brand new Bann Company. We all arrived last week very jet-lagged, some more than others. Whether we had to adjust to a 14-hour time difference or an 8-hour one, we all made it safely to Shenzhen, China. Rehearsals began right away and since this is a brand new company, there were a lot of logistics to work out including making sure the new performers were comfortable with going right into it! After two long days of blocking and rehearsing, the show went up to a sold out crowd. I will say that the audiences so far in China are a bit more reserved than what we are used to, but once they get going the show has ended with standing ovations every night.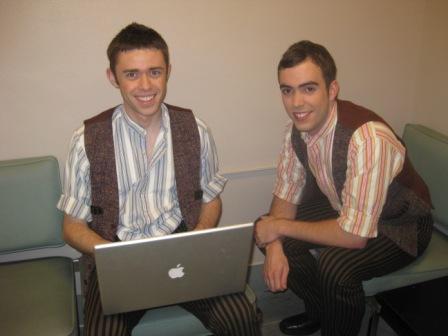 Shenzhen is located just North of Hong Kong, it is the richest city in mainland China, and is the third largest city behind Shanghai and Beijing. I have never seen a city so vast before, the buildings go for as far as the eye can see and there is new construction popping up everywhere. We were able to get breakfast most mornings from the 23rd floor of the hotel and the view was a perfect way to start each morning. We had Thursday off, so everyone decided to use the day to explore different parts of the city. I chose to go with a few people to Dameisha Seashore Park. The beach park was about an hour from the hotel and we braved the city transport bus to get there. Since we could not read any signs or bus schedules, I am pretty proud that none of us got lost! The park was a large beach area with small shops along the shore and gorgeous views of mountains in the background. There was a small fog that gathered at the base of the distant mountains with waves crashing down. It was a great way to spend a day off! We found our way back to the hotel eventually and all headed out for a great meal.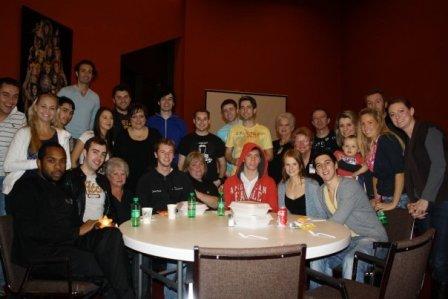 About thirty minutes from the hotel was Windows of the World Park, which boasted of miniature wonders of the world for you to walk thru and explore. There was everything from the small scale pyramids of Egypt to the 1/3 scale model of the Eiffel Tower from Paris. It was a great way to experience the worlds' wonders, but it felt a bit strange walking around the "world" with small scale structures of everything. We spent the better part of the day exploring and made it back to the theater in time for the closing night performance.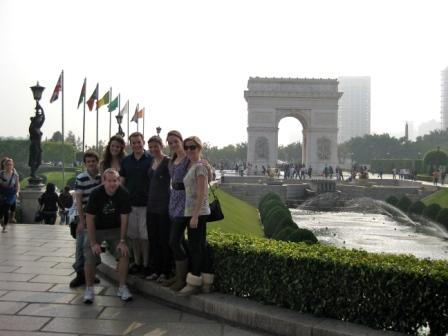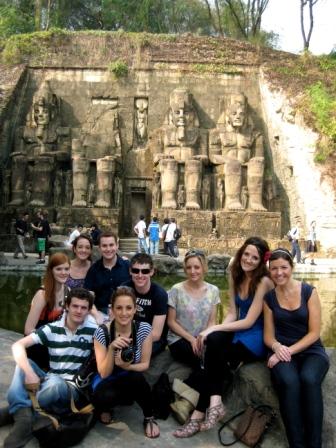 We have all adjusted to the time difference and culture and the week finished with 6 sold out shows. We all really enjoyed Shenzhen, but were ready to experience what Guangzhou had to offer. Yesterday, we had a quick two hour drive and arrived at the hotel with plenty of time to explore. Next week, I will fill you in! Off to the theater for opening night in Guangzhou!
Kevin
Riverdance begins it's tour of California!
<
Riverdance's final stop in Amsterdam!
>