Riverdance in San Francisco for the Holidays!
December 30, 2009
Laura Yanez, Soloist, Boyne Company
Happy Holidays from California! As I'm sure it was for all of you, this week has been a flurry of festive activities for the Boyne Company. On Monday, we had a long travel day from San Bernadino to Berkeley. Pulling up to the beautiful hotel was exciting! We stayed in the Claremont Resort, a historic hotel with a massive spa, ten tennis courts and hilltop views of the San Francisco Bay. Quite the picturesque setting for Christmas!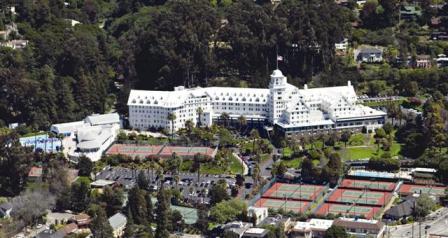 Since we make our living in the arts, members of the company naturally enjoy live theatre but don't get to see much of it as we tour the country. Monday many of us had the rare pleasure of seeing The San Francisco Company of Wicked perform at the Orpheum theatre. Former Riverdance electrician Jay Javillo was able to arrange tickets for us to his current show, and we even received a backstage tour after the production! To make things even sweeter, some of the Wicked cast saw us perform later that week…I hope they enjoyed being in the audience as much as we did!
Shows this week were at the Golden Gate theatre in the Tenderloin area of San Francisco. I had my own dressing room, which I always enjoy. However, it was five flights of stairs up, which I enjoyed less! During intermission of our Thursday matinee, we all gathered in the green room to reveal our Secret Santas and give our final presents. Along with the surprise Christmas bagel and cookie spread that day, it provided just the right buzz for our holiday time off!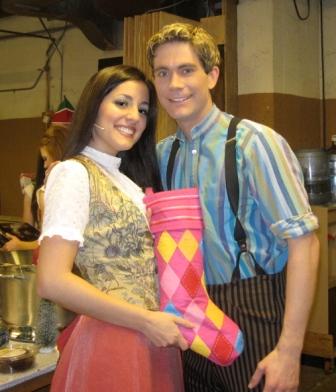 After a night out on the town, many of the company gathered at the hotel's Christmas Champagne brunch. Everyone looked ravishing as they piled their plates high with a delicious offering of fresh cuisine. A special mention to the amazing dessert buffet, my favorite part!
Being away from family is always hard during the holidays, but is part of the life of a performer it seems. We all did a good job of celebrating together as a tour family, with miniature Christmas trees, present exchanges and a Christmas sing-along later in the evening. I think everyone enjoyed their California Christmas very much. Perhaps the two who enjoyed it most of all were dance captain Maeve Croke and former Riverdancer Darren Maguire, who got engaged on Christmas Eve!! Best wishes to them both as they join the many happily married Riverdance couples!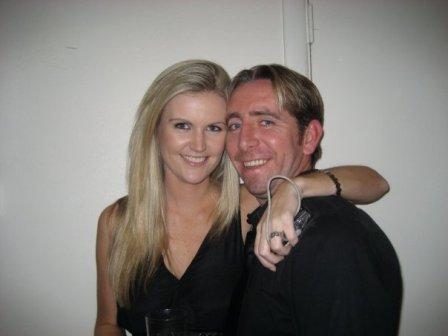 This Monday we have a delightfully short travel day (47 miles!) to San Jose for our next week. See you then!
Laura