Riverdance in China: Our Stop in Guangzhou!
December 30, 2009
Kevin Horton, Dancer, Bann Company
Our first travel day of tour went very smoothly. We only had a two hour bus ride to Guangzhou and we were all excited to see our new home for the week. We were a bit spoiled with the warm weather in Shenzhen and even though it was only two hours away, Guangzhou was a tad bit on the colder side. It rained for a couple of days here and there was not too much sun; but we were still able to check out the local sites. Since this is week two, we have started to get used to the culture a bit more and have realized some more cultural differences. One of the most puzzling culture driven activities is their need to spit and clear there throat whenever they feel like it. This could be while walking down the street or even during our performances. We have gotten used to it, but that doesn't mean it doesn't make our stomachs churn!
Guangzhou is the third most populous city in mainland China behind Shanghai and Beijing, with over 6 million people in the city area and 11.5 million people in the rural area. Needless to say, there were people everywhere!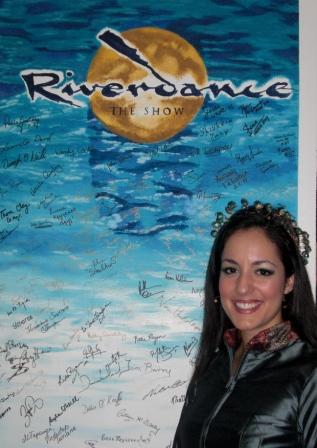 We visited the Qingping Market, which is one of the biggest and most famous markets in China, for some obvious reasons. At the market, you can buy anything that can be eaten, purchase any type of animal, and shop for clothing items at some of the lowest prices you will ever find. I bought a jacket for around 50 cents…I guess it was on sale! When we arrived at the market, we got out of the taxi at the animal area. There were puppies, cats, rabbits, scorpions, turtles, seahorses, it was pretty much a large outdoor pet superstore. We bargained a puppy down to just 8 dollars, but then realized a dog on tour would never work. Apologies to the man who chased us around the market trying to get us to purchase it! It was just incredible the array of items for sale, most of which we had no clue as to what they were. It sure did make for an interesting day though.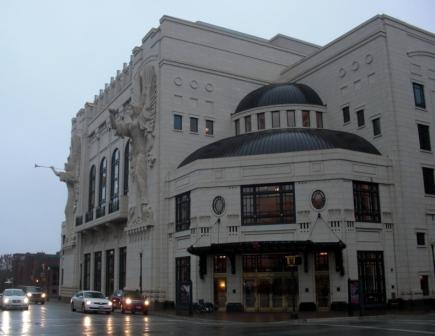 Another must see was Shamian Island. From the 18th to mid 19th century, this island was used for foreign trade. Most of the buildings are westernized and have a European feel. The island only covers an area of .3 kilometers and contains a massive park right thru the center. Unfortunately when we were there, most of the island was being refurbished, so only some of the unique architecture was visible, but still something great to take in.
Some of us also attended mass on Sunday at the Shishi Sacred Heart Cathedral of Guangzhou, which dates back to 1888. It has been fully restored and offers mass in English once a week. It looks as though to be modeled after Notre Dame in Paris and it is sometimes referred to in Guangzhou as the "Notre Dame in the Far East." We really enjoyed partaking in mass and the vaulted ceilings, stained glass windows and architecture really added to the ambiance.
Overall, the company really enjoyed their time in Guangzhou. Next week, we head to Fuzhou and then Wuhan for Christmas.
Until then…
Kevin