Saginaw, Michigan and St. Louis, Missouri
June 9, 2009
Kevin Horton, Dancer, Boyne Company
This was our third split week in a row; we started out in Saginaw, Michigan and ended in St. Louis at the weekend. It was a tour first for us as we had a travel and show on the Monday. Usually Monday is for travel and a day off, but the promoter had booked a show for us. It was a rather long day on the bus, about 6 hours, and we had a catered meal at the theater before the show started. To be honest, there was not much to do in Saginaw. The city itself did boast of small shops and restaurants and did carry it's own charm, the only thing it lacked was a proper hotel district. This forced us to stay about a 20 minute drive from the theater. Since we were only there for a couple of days, it was nice to relax at the hotel. There was an indoor/outdoor swimming pool, a gym, and a nice sports restaurant called Damon's to keep us busy. Doing 8 shows a week is hard on our legs, and even harder was this week with 11 shows in a row before a day off. With this many performances it is imperative that we take care of our legs, so our Physiotherapist keeps buckets of ice side stage for us to soak in. This helps take the pressure off of our feet and shins. A soak a day keeps the doc away!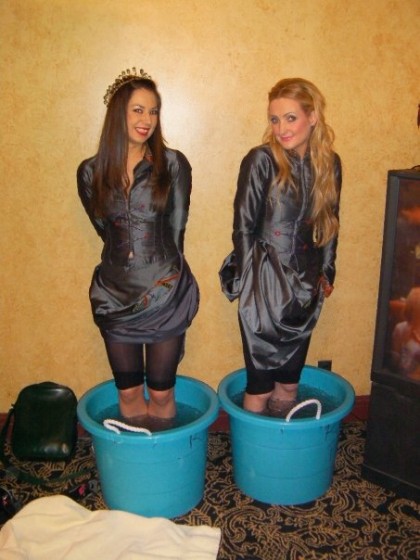 We flew to St. Louis on Thursday and arrived around 3pm to the hotel. I have been to St. Louis and so have a handful of the cast before and it was nice to be back. We performed at the Fabulous Fox Theater, as it is commonly referred to, and stayed at the beautiful Sheraton Hotel city center. It was nice to finally be back in a large city after playing smaller ones.
Former dancer Mary Jo Cange lives right near the hotel and decided to throw us a cast party at her loft when we arrived. A good number of us attended and spent the night having a few laughs, catching up with Mary Jo, and taking in the view of downtown from the rooftop of her loft; you could see the entire city!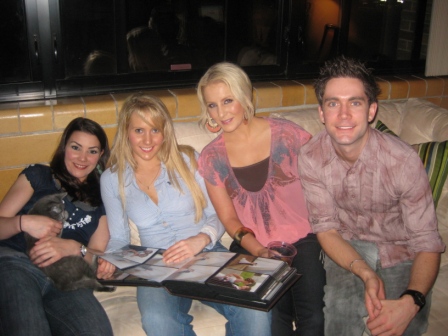 One of the great architecture designs of the 20th century, the St. Louis Arch was built between 1963 and 1968.
It is the only free-standing structure in the world built in the catenary arch form. When built it was considered to be the "Gateway to the West." To get to the top of the Arch, you sit in a small claustrophobic egg-shaped car and ride up on a diagonal to the top.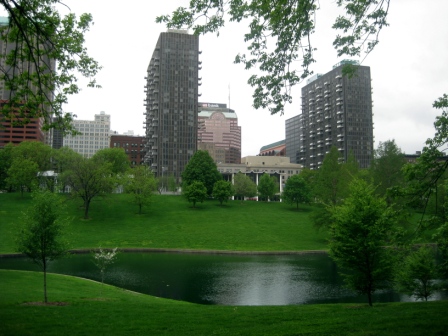 There is just a small viewing deck at the top, but it gives full views of the city on both sides. This made for a great afternoon trip on the Friday, since we only had one show that day. A must see if in St. Louis.
Next week, we travel to Cedar Falls, Iowa and Minneapolis, Minnesota at the weekend. Until then…
Kevin