Riverdancers Honour the Memory of Dr Eithne Walls
June 9, 2009
The Royal Victoria Eye & Ear Hospital Research Foundation is delighted that a group of Riverdancers honoured and celebrated the memory of Dr Eithne Walls by running the 2010 Dublin City Mini Marathon on Monday June 7th 2009. All funds raised by the group were donated to Eithne's research fund.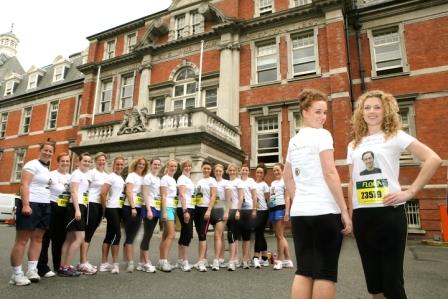 Eithne joined Riverdance in 1998 as a member of the Riverdance Flying Squad and then danced fulltime with the Shannon production of Riverdance on Broadway.She later went on to join the Riverdance Foyle company for its first run in the Gaiety Theatre in Dublin in 2004.
All who performed with her would agree that Eithne was someone who once you had met you would never forget.
Thirteen Riverdancers past and present, ran in the event, alongside Eithne's sister Kathryn and friends. The numbers of Riverdancers running would have been greater were it not for a number of individuals already being committed to running for other causes and others being tied-up on tour with the show.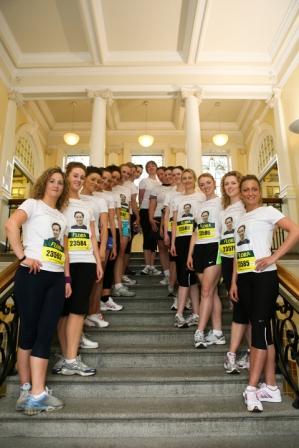 The Riverdancers who took part are:
• Michelle Buffini
• Nicola Byrne
• Zara Curtis
• Maeve Donohoe
• Maeve Fearon
• Susan Ginnety
• Paula Goulding
• Niamh McCormack
• Dervla McGee
• Aisling McVeigh
• Caitlin NicGabhann
• Carla O'Brien
• Catherine O'Brien
For further information on the hospital's work go to
Royal Victoria Eye & Ear Hospital Research Foundation
Saginaw, Michigan and St. Louis, Missouri
<