From Iowa to Minnesota!
June 11, 2009
Kevin Horton, Dancer, Boyne Company
Well, our forth split week brought us to Cedar Falls, Iowa and then a travel show Friday to Minneapolis, Minnesota. I was quite excited to get to Cedar Falls due to the fact that we were staying in a casino for the 4 days, which was called The Isle Casino at Waterloo, Iowa. We were all anxiously waiting on the bus in anticipation to see what this casino would look like in this small Midwestern town of Iowa. The arrival was bittersweet. We were driving along the highway and all we could see in the middle of a big cornfield on a farm, this massive obstruction surrounded by nothing but corn and farming equipment. Yes, this was to be our home while here! The sweet part was the casino. Had there not had been a gamblers heaven in the lobby of the hotel, this building in the middle of nowhere would have been very disappointing. But it actually turned out to be a very fun few days! After each show, gamblers were very lucky and we spent our nights on the casino floor, with most of us coming out ahead. I won't divulge anymore information! 🙂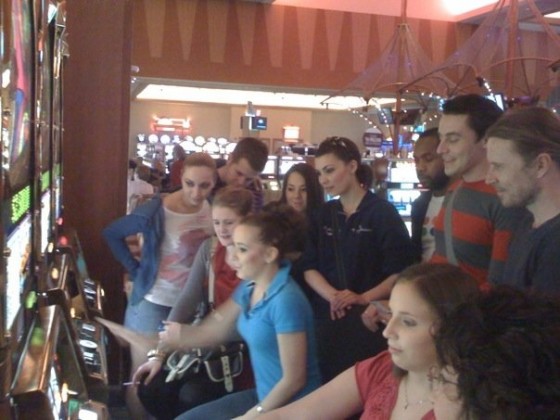 Not much else is to be said of our time here. We spent each night in the casino, due to the fact that the venue was a 30 minute drive away. Not much choice for hotels when it came to Cedar Falls. But we enjoyed our time here and played to amazing audiences.
We traveled to Minneapolis, Minnesota on the Friday with a rather long travel day. We had a 6 hour bus journey and then straight into the theater for sound checks and rotations. It can become very tiresome traveling and then performing a show, but it must been done sometimes.
Most enjoyed the bustling city of Minneapolis and our hotel was located right in the heart of downtown, which was a large difference from Cedar Falls. There was a lot to do and to keep us busy throughout the 5 show weekend. One major attraction was Mall of America. If you are not familiar, this is the Nation's largest retail and entertainment center. There are even roller-coasters and other small rides in the middle annex. I didn't get a chance to go on this visit, but have been on previous trips to Minneapolis. Needless to say, some of the female troupe helped out the struggling economy with their shopping abilities!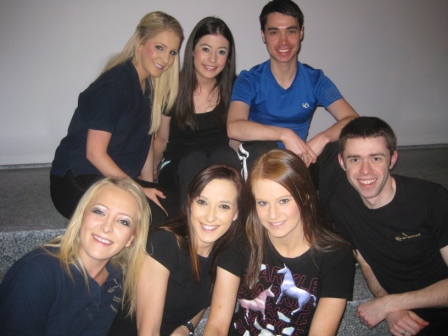 It was a quick week, but a fun one. Next week we travel to Paducah, Kentucky and Cincinnati, Ohio, before heading to Toronto for a five-week sit down. Talk to you soon…
Kevin