Our 5th split week in a row!!
June 12, 2009
Kevin Horton, Dancer, Boyne Company
We made it, our fifth split week in a row before heading to Toronto for our five-week run. This week brought us to the small town of Paducah, Kentucky, with a three-day stay to the larger city of Cincinnati, Ohio at the weekend. Getting to Paducah though was the problem! We had two flights to St. Louis and then a 4 hour drive to make it to Paducah. It was a very long day and we finally arrived weary eyed with the thought on everyone's mind to relax. We had to stay 15 minutes outside the main town area because there were no hotels big enough to hold our cast, but I am glad that we did. Surrounding our hotel, there was a plethora of strip-malls with convenient shopping, restaurants, and the biggest 24-hour Wal-Mart I have ever seen. The area may not have been the most fun to spend time in, but at least there was plenty to do.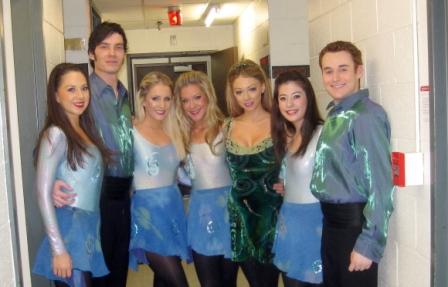 One of the restaurants right next to the hotel was TGI Fridays. We have been next to this restaurant before, so it made sense to hang out in this one! Most nights after the show, we all gathered for a few drinks and to relax over food before heading back to the hotel. Also, when there is not much to do in a town, having high-speed internet in the rooms is a plus and most spent time catching up on emails and such. There was a local dive bar called Kasey's that was a short distance away by taxi (if we could get one!). There were some very interesting characters and locals that we met in this bar. It is always interesting to get insight from the locals on what each town is like to live in.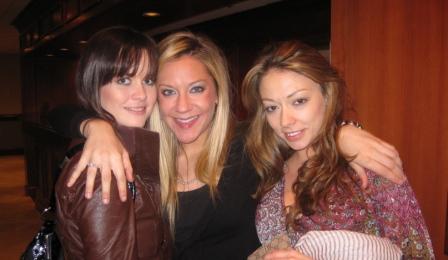 I will say that the crowds in Paducah were excellent and we sold out for our three shows. It is usually the smaller towns that are very appreciative of our visits. Friday was somewhat stressful for the cast and crew, as we had an almost 7-hour bus journey and then a show in Cincinnati. Sometimes, the tiredness that we feel is what gives us the energy to do an amazing show. The entire weekend was sold out and we had an amazing audience for opening night. It was nice to be a 5-minute walk from the theater and the hotel was actually connected to a mall, so that was a plus. Not much was seen in Cincinnati, which is a shame, because it is such a booming city with the potential for some fun times out. But our 5 show weekend didn't leave much time for exploring! Over the past five weeks, we have had some long travel days and a handful of travel show days, but in the end it is all worth it. Next, we are heading to Toronto for five weeks. Everyone in the cast is excited for what's to come, it should be an amazing run there. I can't wait to fill you in, until then…
Kevin
Interview with Riverdance Lead Padraic Moyles
>