Getting to know you: Dharmesh Patel
April 15, 2016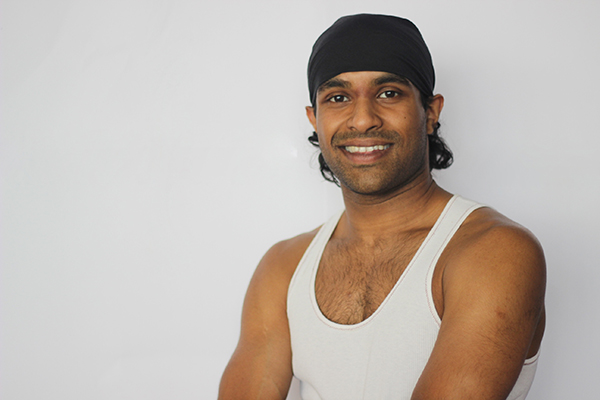 Dharmesh Patel is one of two tap dancers in Riverdance. Originally from Leicester, UK, Dharmesh is now based in London and can be spotted stealing the show nightly in "Trading Taps" with his impressive tricks, great showmanship and fast footwork. 
I sat down with Dharmesh in York for a quick chat about his dance experience in Riverdance, and outside the show.
Shaunessy: We see you dance tap, jazz, funk, locking and some floor gymnastics in the show. What other styles do you study?
Dharmesh: Hip hop, including popping and tutting, and classical styles of dance. I studied at a small dance school in Leicester called "Happy Feet". Here, we took part in competitions and exams through the Royal Academy of Dance.  I also studied ballet, contemporary, jazz, tap, modern and partnering at Bird College in London.
S: Who are your mentors or inspirations in dance?
D: People from my crew, Plague. Brooke Milliner, he's kind of the leader of the group, has taught me since I was 19. I actually didn't dance any hip hop until then. I learned bit by bit, taking classes outside of college hours, and I kept improving. Brooke was the first one to get me out of the ballet boy style, and into professional work after college.
In 2005 and 2011, Plague won 1st place at the World Hip Hop International Championships in Las Vegas, Nevada.
S: Wait – so you're a London-based group, but you won abroad?
D: Yeah. You're graded over three days in that competition, and we came out on top. There were groups from 58 countries competing. We are the only UK group to win twice. (You can check us out here)
S: Impressive! Who else would have inspired you to achieve this level of dance?
D: My teacher at "Happy Feet" in Leicester, Debbie Ann Backus. I was there while growing up, like age 8-15, going to class three times a week. She helped me stick with it!
I also learned that Dharmesh draws inspiration from the Nicholas Brothers: the US duo most famous for their acrobatic-infused tap dance.
S: How are you inspired by the Nicholas Brothers?
D: Their tricks: they are outrageous! They're theatrical: they jump off walls, down stairs, they use the set well. This is all stuff that inspires us for "Trading Taps" in Riverdance.
S: So all this: your hip hop, your classical training, your mentors and inspirations – They must influence your performance in "Trading Taps"… How do you incorporate the other styles?
D: I kinda disconnect from what my feet are doing. That gives me freedom with the rest of my body. I can add in locking arms, tutting arms and shapes all while keeping in time to the music with my feet. I just use a simple rhythm. I also add some B-boy foundation steps in with the tap; I learned this when training with some B-boys in London.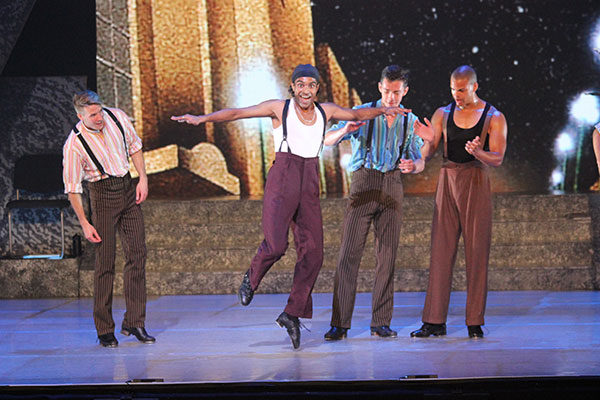 S: Do you have any advice for aspiring dancers?
D: You've gotta practice hard. Every day. Be devoted to what you do. If you love it, you'll keep dancing even when you don't HAVE to. I shoot videos of my dancing – not because I have to – but because I want to. It's a way to show people what I'm up to even if I'm not at home speaking to them.
If you like dance, be involved in music. Know what is new on the charts, know the main artists, and get inspired by music and remixes. Research dance on YouTube. Don't think of it as work, think of it as fun. Be into it!
You can catch Dharmesh in Act II of Riverdance this week at the Barbican Centre in York, UK. Other UK Tour Dates for the Barrow Company are online at  http://riverdance.com/uk/
Follow Dharmesh on instagram @dharmzplaguepatel