New Year – New City!
January 7, 2015
Well Christmas is officially over and it was certainly one to remember out here in China. We had a fun filled travel day on Christmas Day and a beautiful dinner party awaited us in the gorgeous Shangri-La hotel in Beijing on our arrival.
We had a few visitors to Beijing for the holiday; Peta's parents, Miriam's parents and her boyfriend, Aidan. Poor Miriam's mam was laden down with presents for some of the troupe from family members back home, new dancing shoes for those of us whose shoes are slowly but surely falling apart and also some cadburys biscuits, tins of chocolates and selection boxes to add to our Christmas treats.
The week in Beijing was a busy one for us as there was so much to see and do, for example, The Forbidden city, The Summer Palace and of course, one the greatest wonders of the world – The Great Wall of China. It was an amazing experience getting to visit these spectacular places, one that we will certainly never forget.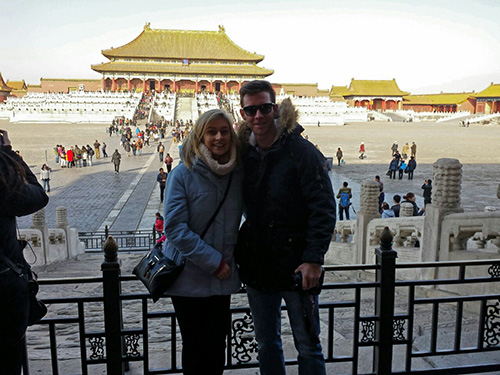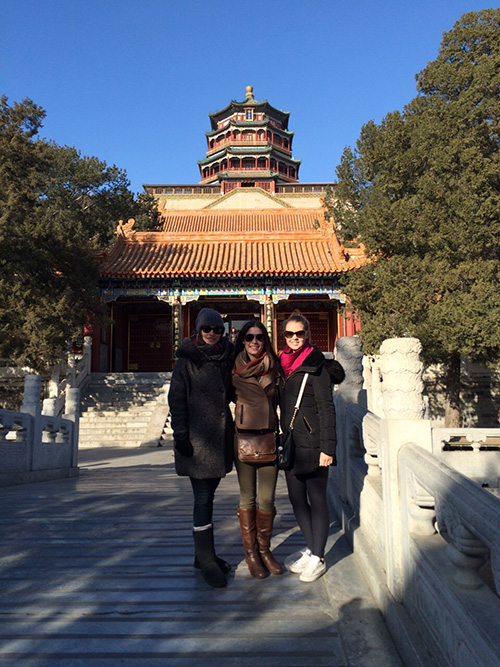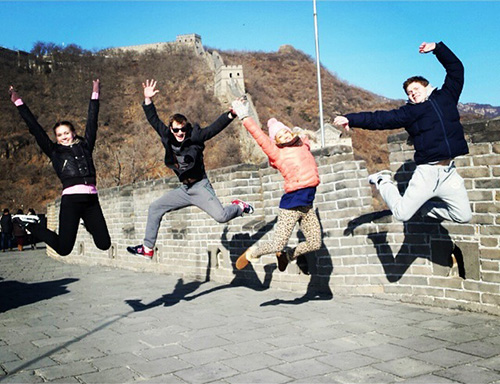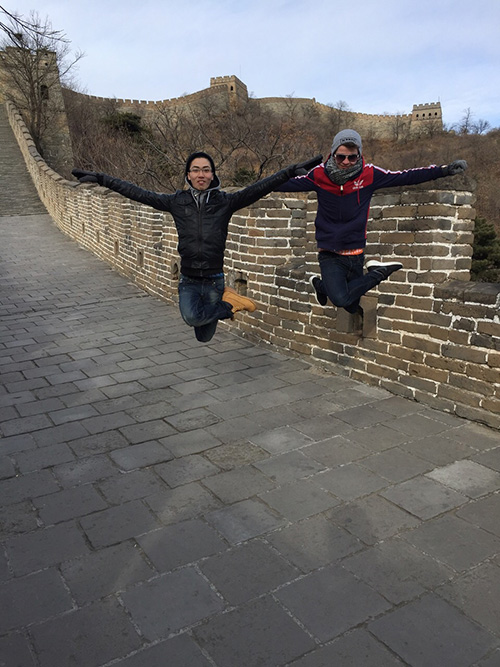 We rang in the New Year with a champagne reception at the opening of a 'fighting club' in Shijiazhuang. We also celebrated Miriam's birthday on the same night.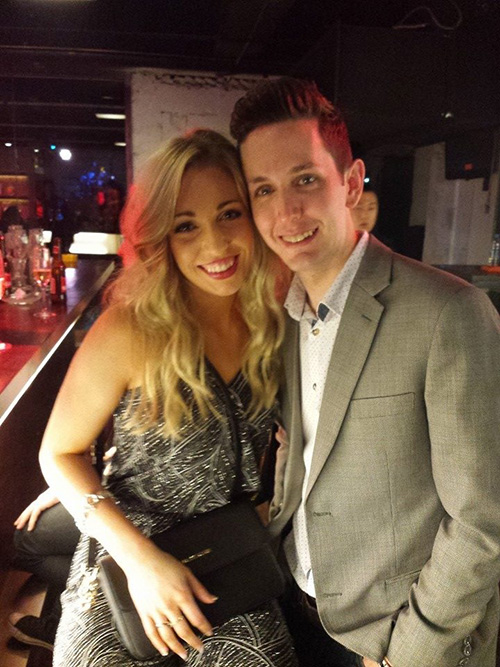 There were many games and competitions held throughout the night. Darren and Marita won first place in a couples dance off and Orlagh won best dressed female on the night.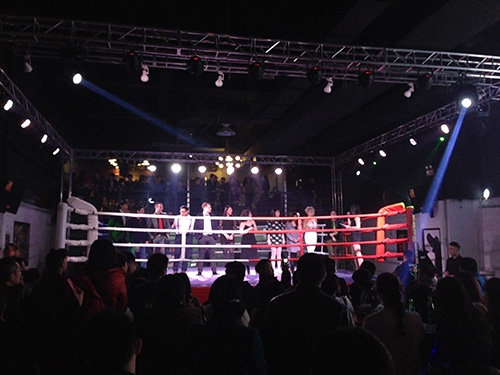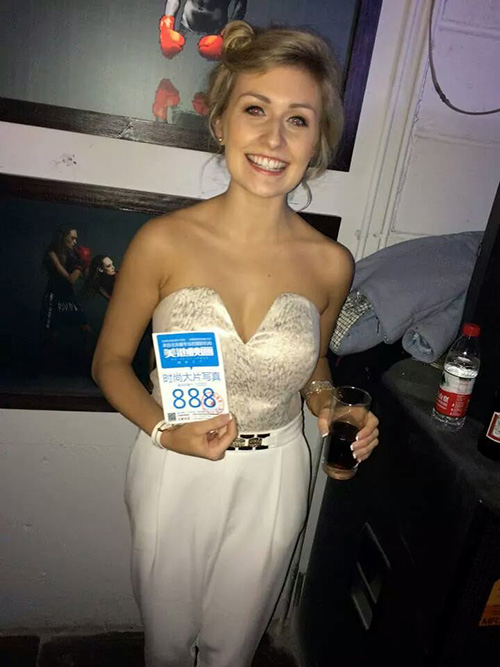 We are currently staying in apartments here in Tianjin which is the closest thing to feeling at home right now. Each apartment has a washing machine, cooker, microwave, oven, etc. It's great to be able to cook for ourselves and even just sit on the couch with a cup of tea.. It's the little things!!!
This week we also celebrated Roisin's birthday. We all gathered together in one of the apartments after the show to mark the occasion. We sat around chatting and munching on nibbles from a local Mexican, some sweets and cake of course!!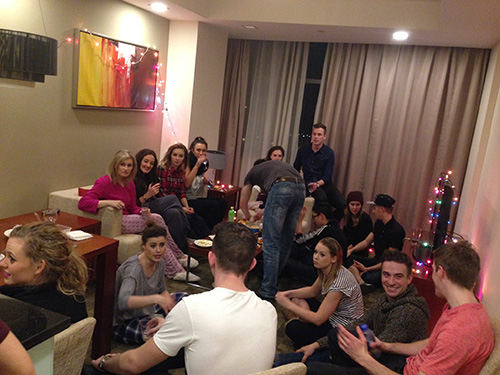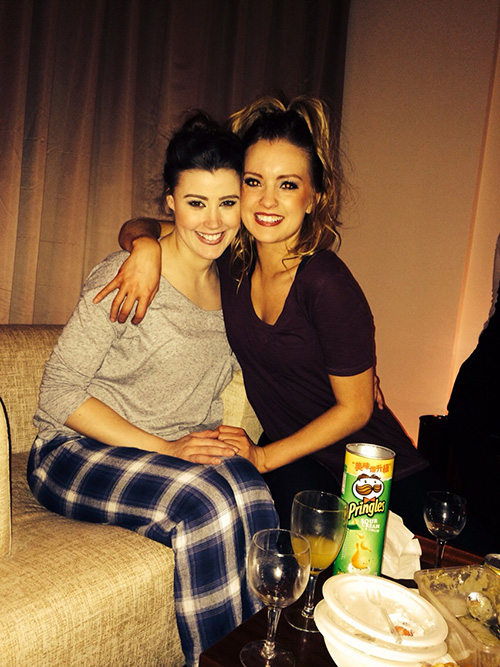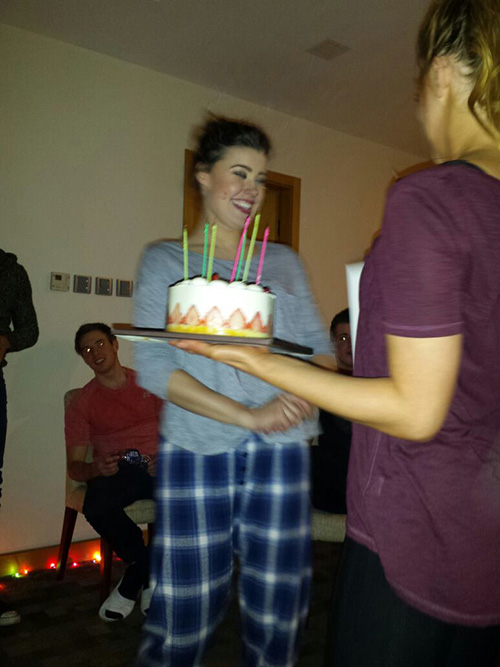 Next week we're off to Nanjing and Hangzhou.. Stay tuned to see what these places have to offer 🙂
Check us out on Facebook, Twitter @Riverdance and Instagram @riverdanceofficial for more up to date info.
Ellen