Christmas Time…
January 6, 2015
It's Christmas week and it certainly feels like it!!!! The weather has been unbelievably cold, reaching as low as -20 degrees Celsius!! However, this week we had the pleasure of staying in the gorgeous Shangri-La hotel in Huhhot, where we only left the hotel to go to the venue (and of course to pop to the shopping mall to pick up last minute Secret Santa presents). Everyone is very festive with their Secret Santa tasks, Christmas Carols, decorations backstage, in the hotel rooms etc.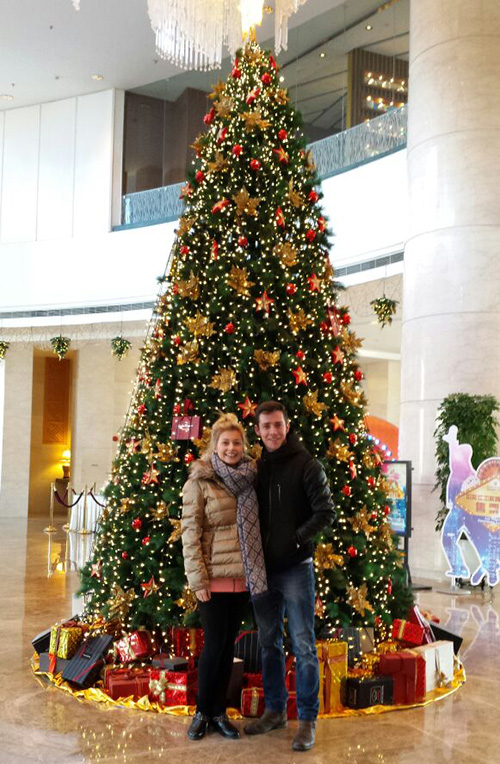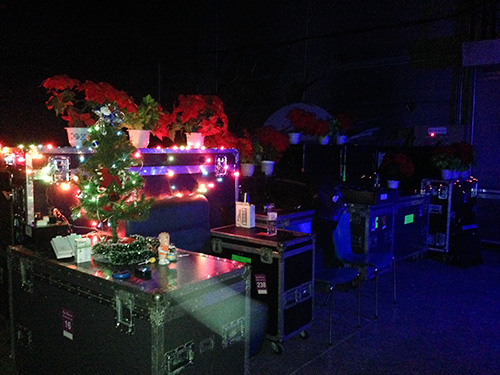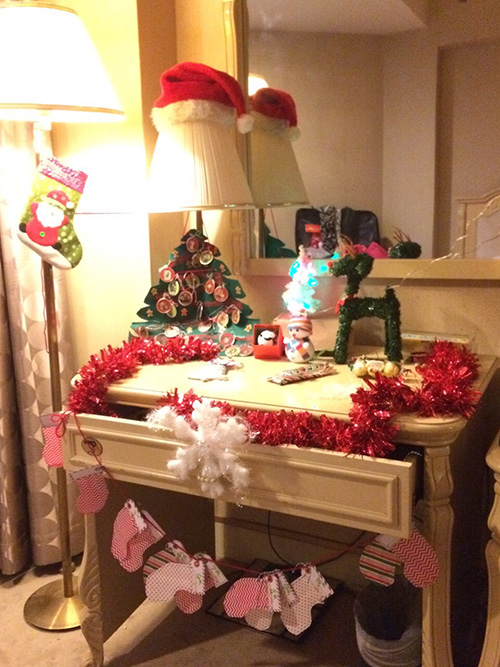 One evening we gathered together in the Shangri-La conference room to watch Home Alone on James' projector. As most of us grew up watching this traditional Christmas movie it really got us in the spirit!!
We also visited Dalian this week where we performed two shows. Once again we were lucky to find a nice little Irish bar, where the majority of the cast went back to on several occasions.. mainly for the homemade Shepards Pie!!
We travel to Beijing on Christmas Day where we're also very privileged to be staying in the Shangri-La hotel there too. They have organised a Christmas Dinner for us which everyone is soooo excited about. Oh and not to forget our sweets gifted to us by the Liffey Troupe! They will most definitely be devoured on the day!!!
For Christmas Day we've decided to festively dress up. Everyone is very creative at the minute making their costumes for the big day.. It's safe to say will be some sight in the airport that morning!!
Although we're all away from home this Christmas missing family and friends, we're very excited to spend Christmas in China with our Riverdance Moy Family.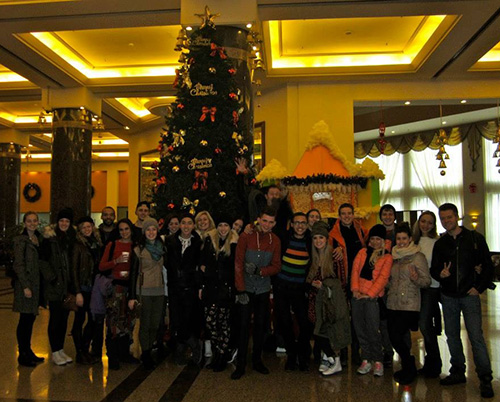 Check us out on Facebook, Twitter @Riverdance and Instagram @riverdanceofficial for more up to date info.
Ellen