The city: Beijing. The place: Panjiayuan, South Chaoyang
January 22, 2013
Fiona McCabe, Irish Dance Troupe, China Tour
Browsing Panjiayuan Outdoor Antique market down in the South Chaoyang district and I was not prepared for the cold. Forced to duck in and out of jade and amber dealers' booths to warm up, I braved the biting arctic winds.  Although the weather was unwelcoming, the local dealers were not.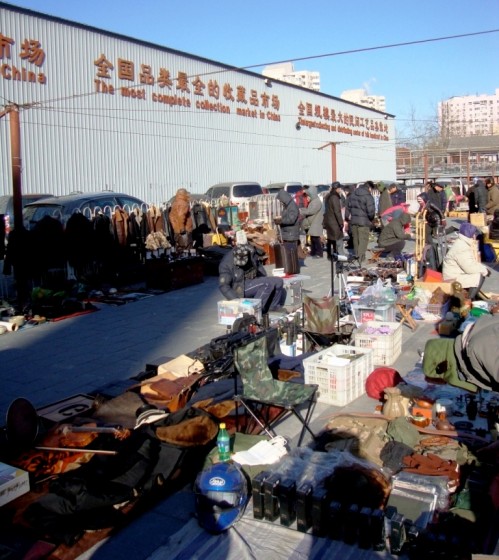 Wandering from stall to stall everything from old war binoculars and antique swords to buttons and paintbrushes, it was worth every minute of the treacherous winds. Never have I felt so alienated in a shopping environment as I have in Panjiayuan. After having read mixed Lonely Planet reviews of this place I was terribly glad I took the plunge. Haggling and speaking loud blunt English to even louder Chinese  I happily left with a painting;  A beautiful canvas of a Tibetan tribal woman herding sheep- an early birthday gift for myself!  I felt I was beginning to bargain with frostbite so I decided to make my way to the taxi rank, back to the warmth and comfort of my Sheraton hotel room.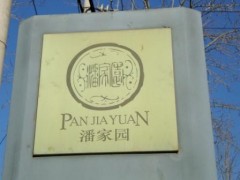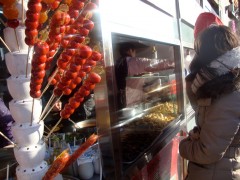 Next stop was the Silk Street Market in the Chaoyang district. A short 30 minute ride in a taxicab. Five floors of color, food, art, shoes and jewelery to boot. Here lies something for everyone. Legend has it, the traders haggle best in the morning so an early buffet breakfastoff I set  to explore the famous marketplace. The early bird catches the worm! Not that my suitcase is in any need of extra baggage I still play oblivious to all the domestic flights we take with Riverdance and stock up on unecessary shoes, hats, gloves and black pearls. Another generous gift wrapped up and gift tagged to muggins.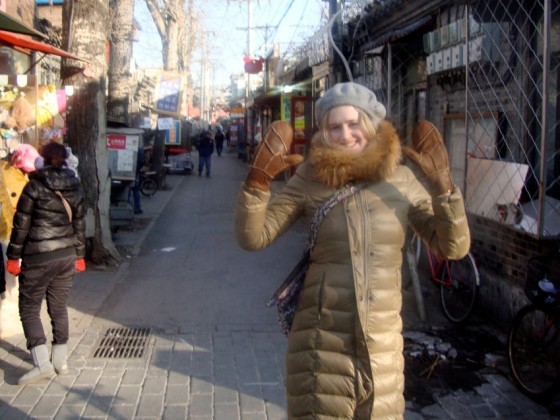 Nanluogu Xiang Street is a prerequisite for those who love to spend afternoons of aimless wandering and a must for tourists who love to soak up chinese culture. Stop by the stalls of hot chestnuts and smelly tofu and make time for plenty of eye-catching locals as they hurry by in their pedal bikes and carts.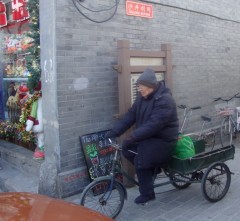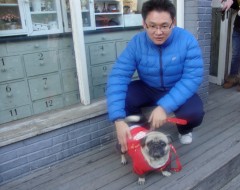 One friendly guy even stopped and posed for us with his precious puppy!
Have your camera on standby as you saunter from one small, winding street to another. Did I mention come with an apetite? Skewers of any kind of meat is readily available, noodles, uncanny-looking jelly on a stick and frozen yoghurt are to name but a few of the delicacies on offer. Since I wasn't feeling so adventurous prior to our due performance, I ducked in to a quirky tea house and settled for a hot coffee. Enough adventure for one day!