Riverdance and Limerick City of Culture 2014
January 16, 2013
by The Limerick Leader – limerickleader.ie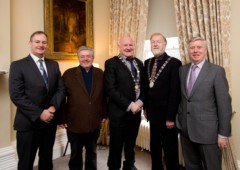 AFTER much speculation and almost exactly six months to the day since Minister Jimmy Deenihan officially announced Limerick's designation as National City of Culture in 2014, the team to lead the project has been unveiled.
Former European Parliament president and Freeman of Limerick Pat Cox is to chair the governing group and will be joined on the body by fellow Freemen of the city Paul O'Connell and Riverdance composer Bill Whelan.
Mr Whelan immediately signalled the strong possibility that Riverdance will be performed in Limerick as part of one of the major events for the year, the draft programme for which is expected to be unveiled in June.
"It would be absolutely my hope that that will happen and I have already approached my partners in Riverdance on this and I think we will make this happen," he said.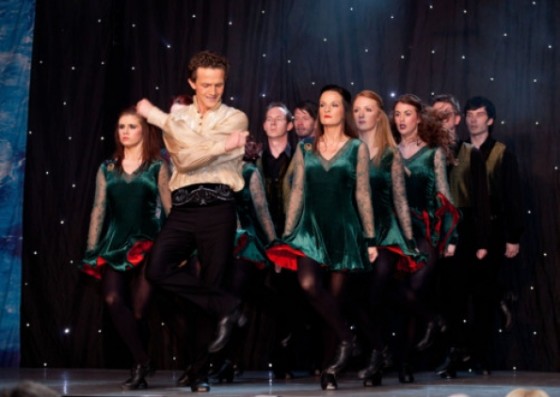 In May 2012, Riverdance performed to 250 guests at the University of Limerick president's gala dinner. The invited audience gave the musicians and troupe of dancers a standing ovation and also witnessed the first time that Bill Whelan, in the history of Riverdance, actually played with the musicians.
At the gala, Bill Whelan, who is on the board of the UL Foundation and a very proud Limerickman, announced "We often talked about bringing Riverdance to Limerick and this is the first step. It is a big night for me and a big night for all of us with a great vibe here," He added that he is looking at bigger venues in Limerick to bring the full show here in 2014 . "We can make it happen we can bring it here," he said.
Interview with James Greenan
<
From the biting cold of Hohhot, to snow-covered Yantai and the sandy beaches of Tsingdao
>