Merry Christmas from Wuhan and Happy New Year from Beijing!
December 29, 2012
Fiona McCabe, Irish Dance Troupe, China Tour
We've had the turkey, we've ate the ham. Secret Santa gifts shared and most importantly we got the snow. Yes ladies and gentlemen Riverdance have just done another white Christmas in China. The Dorsett Regency in Wuhan was our nest for the Christmas week. Stockings were hung by our suitcases with care. Despite no chimney, Santa did not disappoint. I managed to deck out my hotel room with a Chinese, Wall-Mart brand Christmas tree. Tinsel, red bows, bells and lights made me forget the madness of the streets outside and absorb my festive tradition indoors.
Performing on Christmas Day, we kept the spirits alive. Last minute trickery was being carried out by each of our secret santas. Public squid-eating, Britney Spears impersonations and pyjama wearing was amongst a few of the practical jokes we imposed on one another. The excitement grew when our wardrobe department appeared with mandatory tinsel and Santa hats for the finale performance. Our principal performers Callum Spencer and Siobhan Manson reminded me of a very special Mr. and Mrs. Claus sporting their red and white hats!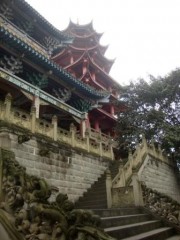 Meanwhile, several days earlier Chongqing proudly showed it's rich heritage when some of us took a spin to the ancient town of Ciqikou. We suddenly found ourselves climbing the Clock Tower next to the Bao Lun Temple. Upon payment of a mere 5 RMB we each received three incense or joss sticks to light at the top of the temple. We were met with many local people and tourists alike at the summit, each lighting joss papers of varying size. These are burned to give praise to gods, spirits and ancestors alike. After a small bit of research I found out the significance of such traditions.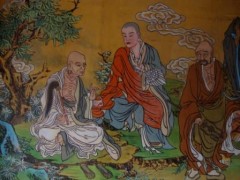 Built over 1,500 years ago the Kwun Yam Temple houses the statue of an enormous Buddha. Believing so strongly in its power, it is here where the people of China seek the truth of the universe. It was also thought that the Ming Dynasty emperor, Jian Wen took refuge here in the old monastery. It has therefore been given the name: dragon concealed temple. Unfortunately few words can share the feeling one experiences at the top of this ancient temple. The panorama of the Bai Ya Mountain and the Jia Ling River is simply breathtaking from this sacred, delightful place.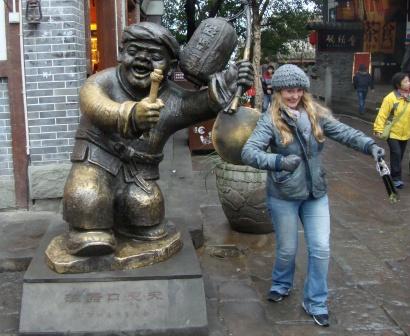 Fiddle player, Niamh Ni Charra, Tapper Kelly Issac and his fiancee (and spanish flamenco) Rocio Montoya enjoyed an afternoon of strolling down the narrow, meandering streets amongst other tourists and locals. Ducking in and out of miniature shop fronts we got a kick out of haggling shop merchants for the best of best of crafts and souvenirs!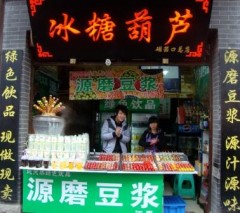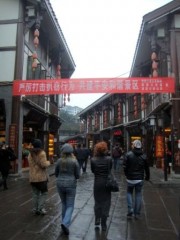 To our horror however, we realise our haggling skills are not so perfect when we are slammed with a twenty euro bill for four coffees! Nevertheless it was money well spent getting to sit with four friends and colleagues and exchange the excitement and giddiness of the day.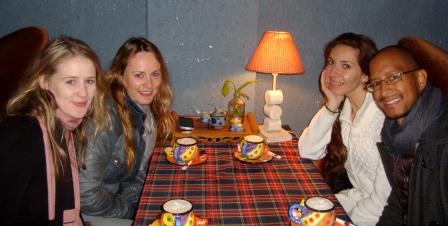 So the  Riverdance trail to Beijing continues tomorrow. I wish each and every one of you a healthy and prosperous new year. Until next week!
————————————————————————————————————————
Fiona wears..
– Beige feather down long-length coat (Only.com) with detachable fur collar
– Pink wool hat ( A gift!)
– Strawberry Shortcake bag and muff ( A gift!)
– Black patent slip ons with velvet bow (Schuh)