The show must go on…!
January 2, 2013
Opening night at the Beijing Exhibition Center and a special reception is planned for invited VIP guests, including Irish Minister for the Arts, Heritage and the Gealtacht, Mr Jimmy Deenihan and Irish Ambassador to China, Mr. Declan Kelleher.
Severe weather conditions cause the delay of the arrival of the show trucks in Beijing thus cancelling the opening night and the rescheduling of the show. (In Riverdance's 17 year history, this show is only the second show to be cancelled in advance. The last time was a fire at the venue in Madrid in 2001.- not a bad record)
With the VIP guests assembled in Beijing, the show must go on.  Snr Executive producer, Julian Erskine tweets from Beijing "the company entertain the 200 guests with an impromptu show.."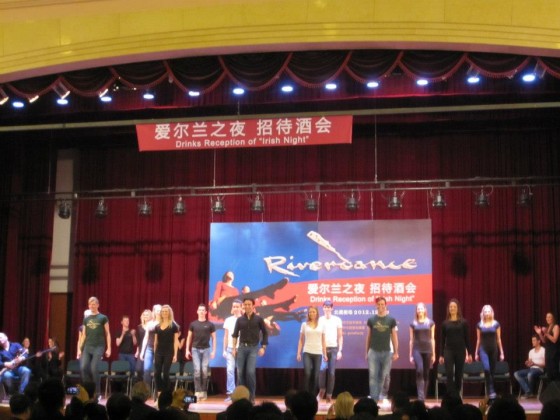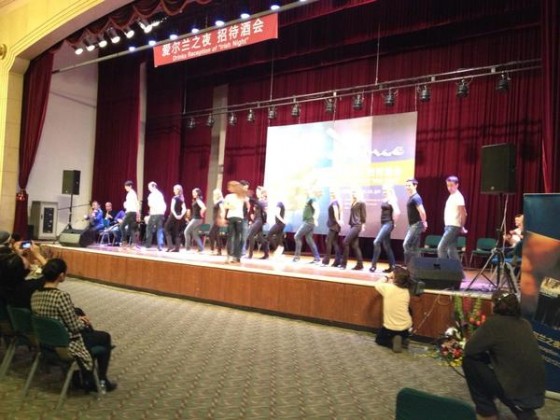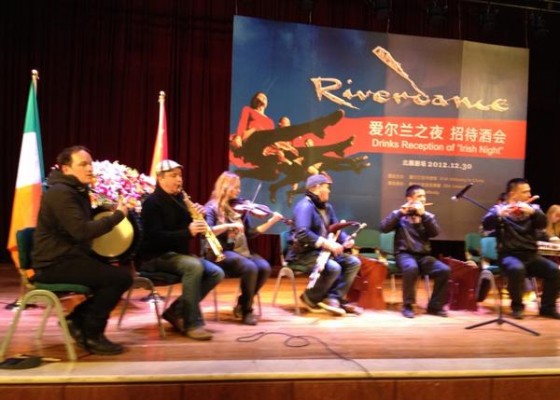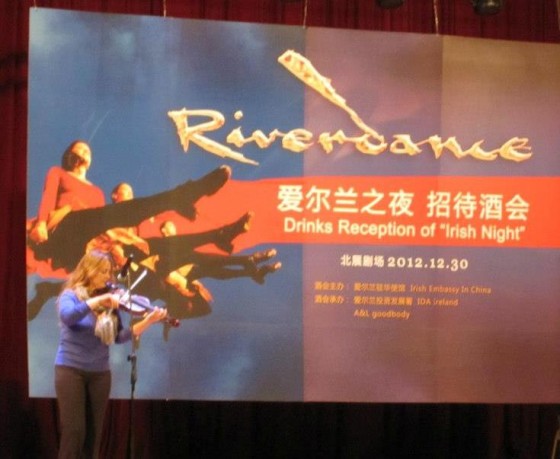 Merry Christmas from Wuhan and Happy New Year from Beijing!
<