On tour blog – Gaiety Dublin and Kursaal Oostende
September 15, 2012
Fiona McCabe,  Principal Dancer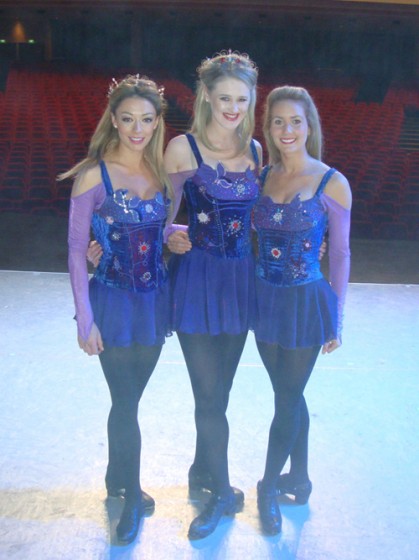 Have you ever tried to apply yourself and be productive when creativity is at it lowest and emotions are at their highest? Well, that's the space I have been existing since our last and final North American tour finally came to a close. I suppose it's something that happens our literacy at some point and it goes along the lines of what they call 'writer's block'!
I have let myself marinate in European audiences since- specifically those of Ireland and Belgium. I wanted to flow into another Riverdance company without getting too nostalgic and sentimental over leaving the Shannon in the United States. And, as always, it was a delight to return for another summer in the Gaiety Theatre and perform to another Riverdance-hungry Irish audience! We have just finished our ninth consecutive year in the Gaiety Theatre, Dublin and what a pleasure it has been.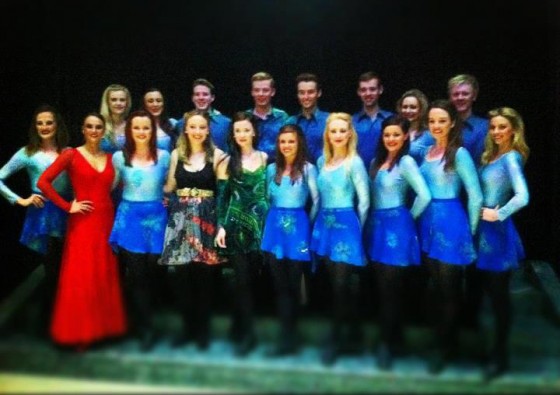 This summer season for us full-time dancers saw a mix of work and play. Weddings, festivals and mandatory beach holidays all draw us away from our duties as dancers at some point during the height of the summer period. This brought back many past Riverdancer's to grace the stage. Forgive my probable loss of memory but hopefully no one is left off the list. The following deputes include: Nina Burke, Claire Doyle, Anthony Fallon, Mark Gorman, Katie Hands, John Lonergan, Aoife McDarby, Niamh McDarby and Yvonne McNeilis. Well done and thank you for stepping in when duty calls. Even though these talented dancers have traded in performing full time to the 'nine to five' life, they have not abandoned their roots.
Over the duration of the summer we had plenty of 'celebrities' and royalty alike visit the Gaiety to see what Riverdance was all about! David O Leary (former Leeds and Arsenal manager and former Irish International player). TV star Mischa Barton (actor on the popular TV series 'The OC' ) along with Irish boxing coach Billie Walsh and in the final week, HRH the Prince of Morocco!
Some of us were luck enough to get whisked off to the lovely sea-side town of Oostende where we performed in Kursaal for two whole weeks (July 23- August 6). Days were spent lounging at the beach and in our fabulously, fully kitted-out, plush apartments. Nights were spent tasting the delicate foods and sampling the local produce. Of course not to mention we danced somewhere in between all this!
Several dancers took advantage of our day off after week one and boarded the train to Amsterdam via Antwerp. I was adamant to visit the Anne Frank museum. Just an hour queuing on Prinsengracht proved very much worth the while as I worked my way through the many floors of the building and into the back annex. How moving it was to walk the same rooms and corridors of the Frank family which have been so well preserved after all these years.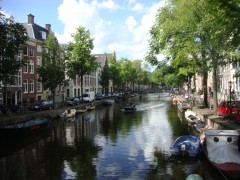 Bikes were hired on numerous occasions on day trips to the beautiful and historic town of Brugge. I endured long mornings in the Picasso museum followed by a giant sized pot of fresh moules-frites- Another tough day at the office!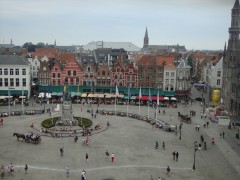 So here's where I leave off (again!). Thank you for the wonderful memories. Never before have we travelled eleven hours in one day to bring the joy of Riverdance to your town. Never before have we traversed so many American towns and cities, but, alas! We have done it all. I have done it all. And in the words of a great fellow artist, Frank Sinatra, "I did it my way". We made it an adventure. I made it an adventure and made it a good one. Against all odds, friendships were strengthened, comradeship was gained, new lands visited and our mark was made. We hope that through our Riverdance footprint that we have left the imprint of the Irish in you and your hearts.