Grand Theatre, Quebec to Cinco de Miau, Knoxville
May 9, 2012
Maeve Fearon, Dancer, Irish Dance Troupe, Shannon Company
13 Weeks, 55 Hotel rooms and approximately 13,600 Miles under our belt and I think it's about time I splashed out on some good eye cream!  This past week has been the toughest so far. We accumulated 31 hours of travel over three days at the beginning of the week and on one occasion, the quiet coach broke down once more meaning we were tightly packed for an 11hr bus journey. But the show must go on and minus the tired bodies and some nasty flus creeping in, we had some great times!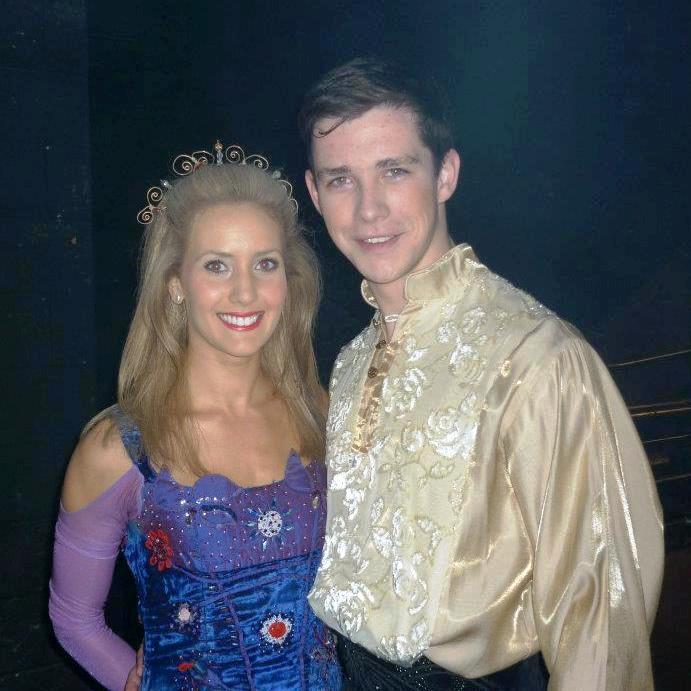 Over the course of our few days in Cornwall, Oshawa and Peterborough, the dance troupe changed significantly with five members of the cast leaving to join the Australian/New Zealand tour. It's always hard to say goodbye to our friends and cast changes also mean a few more rehearsals.  But it was nice to be back in a dance studio and a fine studio it was at the "Grand Theatre", Quebec.  This was even more important for one of our new troupe members, Callum Spencer who in just a few short days after his arrival would perform male lead for the very first time.
We arrived into the all-French speaking city of Quebec on Friday and spending the weekend in this beautiful old city was a joy. Quebec is a must-see with its enchanting old buildings, most of which have been transformed into hotels, shops, restaurants etc including the impressive "Le Chateau Frontenac". Dating back to wartimes, its hilly geography allowed the French a great viewing post for oncoming enemies. After lots of walking up these steep hills and through the Parisian-like streets, we took a load off at a local creperie and headed to bed early. On Saturday, we made a short trek to the harbour for brunch at Cafe du Monde.  Two-hour lunch breaks are not uncommon in Canada, so the restaurant was overflowing with businessmen and women enjoying the beautiful food and some even indulging in wine. Taking some inspiration, we accepted an invitation to join John Grimes' family at their holiday home (Also the set of an Alfred Hitchcock film – I Confess some years ago) after the show that night . They put on a huge spread for everyone and we all had a wonderful evening, finished off in style at Mick Jagger's favourite hotspot, Maurice.
Regretfully we had to say "Au Revoir" and arrived quite late the following day to the small town of Saguenay. The Théâtre du Palais Municipal was definitely unique with our backstage area host to the set of a local folk show. We were blown away by not one but four standing ovations throughout the show here, quelling any signs of pain or tiredness from some of our tougher days on tour. We paid a quick visit to the wonderful city of Ottawa and once again crossed the border, returning to USA and Bangor, Maine. We were all looking forward to our much anticipated day off on Wednesday, a travel day much different to what we're used to as we were flying to Richmond, Kentucky. When we arrived, the warm weather (22C) was a nice change and we were spoiled that evening by our assistant company manager, Oran and production manager, Mark who offered pizza and beer for everyone at our outdoor pool. They also kindly provided a bus to take us to the mall the following day for some shopping and relaxation.
It was back to the grind on Friday and we were called in early for Callum's review before our show. Callum did an amazing job and was even better the following day for his first lead performance at our matinee in Knoxville, Tenessee. Interestingly, he was dancing alongside Chloey Turner, who used to teach Callum when he was younger. The audience response was fantastic and Callum described it as "The best experience of my life". Knoxville was also in celebratory form, as it was "Cinco de Miau" – a celebration held every 5th May to celebrate Mexican heritage and pride. A champagne reception was arranged by the staff at "Tenessee Theatre" after our show and it was also cast member Shane Cummin's 22nd birthday. So with many reasons to celebrate, we moved on to the "Preservation Bar" and enjoyed the delightful sounds of a local bluegrass band – "Christabel and the Jons" to end a rather eventful week of tour.