A unique look backstage
March 12, 2012
Maeve Fearon, Irish Dance Troupe, Shannon Company
It seems like a lifetime since I waved goodbye to my parents in Dublin yet I've only been back on the road for four weeks. This, however makes perfect sense since our days are long, typically starting at 8am and ending at midnight. We have covered approximately 5,392 miles and stayed in 22 different hotel rooms. Over the next 14 days we will visit 13 different cities and so it is forgivable when cast members lose track of  where they are performing. Embarrassingly my roommate and I even forgot what room we were in after the show last night! With all this roaming my focus is 'behind-the-scenes in Riverdance' for the next two weeks as one can imagine the organisation required.
In Riverdance, we use a system called 'rotations' meaning that there is variation for troupe dancers. There are three set rotations which correlate with our three lead couples. Rotation A for example represents the show where Padraic Moyles and Alana Mallon dance lead, and my positions for Rotation A are different to my positions in Rotation B and C. Each Tuesday we are called to the stage to run through each rotation. Our dance captain, Maeve Croke comments "If I'm not watching the show sidestage, I watch videos back. As we do the same thing each night, it's important to remind dancers what is expected from them and to address any concerns I have." Maeve has been danced with the show for nine years and believes this is one of the toughest tours to date. However, testament to the shows success is how Maeve, as dance captain insists on excellence and we in turn deliver our best performance each and every night.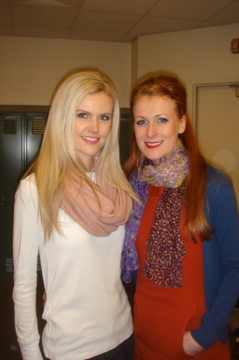 This is evident when one considers how each dancer prepares for a show. As stage manager Danny Erskine announces 'Half-hour call' generally everyone has finished hair and makeup preparations and begin warming up. We each have our own preference for warming up. Jason O'Neill likes tapping and creating new steps, Lauren Smyth sticks to her staple aerobics warm up and Kincaid Stringer works up a sweat with excerpts from his latest competition routine. Michael Wood, our tap dancer takes it a little farther doing "P90X" or "Insanity" workouts and no show would be complete without prior tunes from Dave McGauran's saxophone or Matt Bashford's pipes. Interestingly, a lot of dancers also have certain superstitions. Padraic Moyles punches everyone's fists before his lead performances, Aisling Drennan literally has to "touch wood" before each number and Choley Turner insists on putting on her right shoe before left for each lead performance.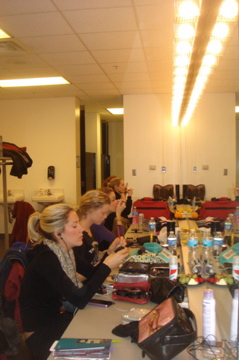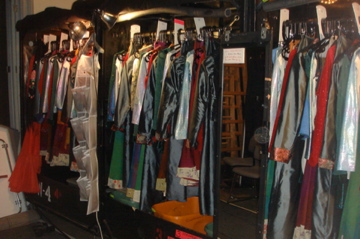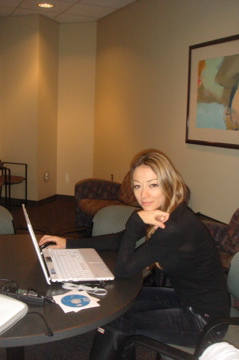 On a quieter rotation, I tend to use my time between numbers to work out, read or to touch up my make-up/hair. Luckily, our physio Christopher Barbour and masseuse Susan Luger, travel with us meaning we can avail of massages three times a week and physio treatment as and when is needed. This is essential for us to keep our muscles and joints in proper working order. During our second week in fact, Nicola Dempsey was badly injured and has now fully recovered thanks to their care.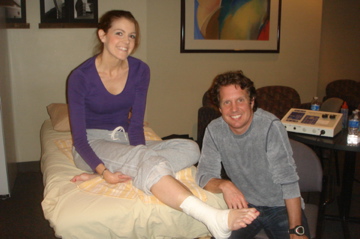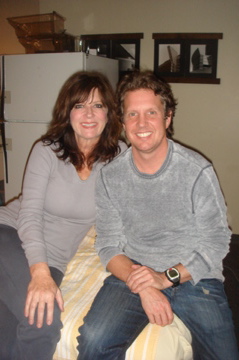 Collectivly this is an extremely professional, tight-knit group who give their all for not only the two hours performance on stage but each and every day. From the little things like making sure your on time for the bus to maintaining your health and fitness level, everyone works hard and it makes a tour like this so much easier and more enjoyable.
Tip of the Week:
Dry Shampoo is great for quickly freshening your hair whilst travelling. The new "Batiste" range for blondes is a favourite amongst some of our dancers as it also helps to reduce the appearance of 'roots'.