Farewell Éire – Hello U.S.A.
February 9, 2012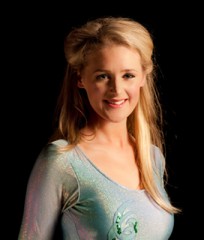 Fiona McCabe, Irish Dance Troupe, Shannon Company
Packing
Well this week began with the old ritual of taking down of the suitcase from my attic and since Hawaii wasn't all too long ago, my case happens to be cobweb-free. (Sigh of relief!)
So I started the packing process with searching for my dance shoes. Since I haven't put a foot under me since the New Years' Eve Dublin Performance, I had a spot of trouble locating their whereabouts. So, after a brief self-chastise for my carelessness, I carefully placed my precious dance shoes in first so as not forget all about them when I get caught up with sorting jewelry and evening accessories! Pumps and treble shoes: check. Full steam ahead….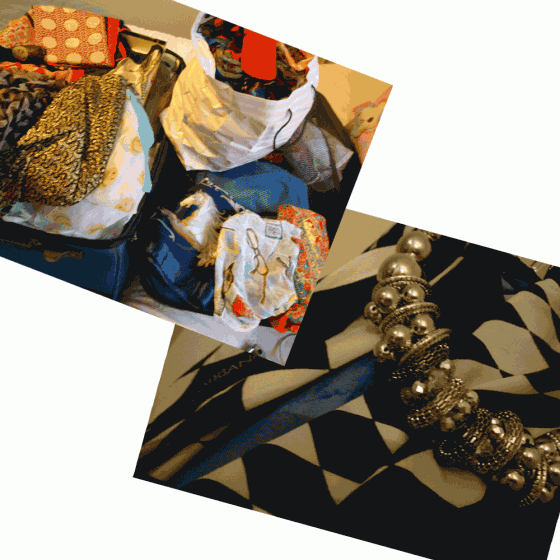 Wouldn't you think at this stage in my life, with all the past experience of travel I would learn to pack quickly and efficiently? Let me tell you however it is not an easy task compressing ones whole wardrobe and personal effects into two not-so-generously-sized cases. Twenty plus weeks, multiple climates, too many states; Being on the road is easier said than done!
Farewells
I estimate I have done close to ten tours since my career in Riverdance began and I am still not accustomed to the farewells. Who is? It doesn't get easier. Between the festive season, I have done my fair share of galavanting spent the last fortnight meeting up with friends and relatives for a pots of tea and dinners to catch up and to bid my farewells and I am just about drained! A flying visit en route to Belfast brought ex- Riverdancer, Brendan Dorris to Dublin's city centre. He and I met for a quick rendezvous and we were soon joined by dancers Padraic Moyles and Niamh O' Connor. Former male principal, Craig Ashurst also graced us wit his presence in between rehearsals for the new show 'Celtic Woman'. Craig has since left camp Riverdance. He will be sorely missed however we wish him the very best with all his future endeavors. Despite hugs goodbye and distant waves, in this modern world of today, with the blessed skype, facebook, twitter, texting et cetera, who is faraway?
Well I have stashed away enough DVDs and movies on my hardrive to take me into the Summer season of the Gaiety Theatre! Deciding upon which books to bring was another packing obstacle. Those that made the cut have made there way into a neat pile now in my carryon bag. My journey will commence with a fresh reading list of one of the Nesbit classics many of you are familiar with;" The Railway Children", Jack Kerouacs "On the Road" and a more modern biography of Amy Winehouse. I'm hoping they charm me into their world of imagination and inspiration.
The Last Supper(s)
A brunch in the Powerscourt Centre in the heart of Dublin set me up nicely for a last minute scout around the stores. Organic potato and leek soup cup nestled on the side of my egg salad sandwich on homemade brown bread was enough to make me smile. The evening was met with a mouthwatering homemade beef stew with every vegetable imaginable! Of course I left plenty of room for a slice of the parent's (premature) birthday cake. Since I won't be home for the two important birthdays this month I figured why not celebrate early?! Besides, I couldn't leave without missing out on some of Marks & Spencer's famous butter icing!
So enough of Dublin's fair city and quaint Ireland. We shall have to put her on hold temporarily. Here's to diners and drive-throughs. Join me on my adventure and enjoy my blogs. Bon Chance Shannon Company!
Fiona
Fiona's Style File
_______________________________________________________________________________________________________________________________________________________________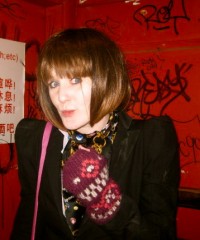 Photo taken in Shanghai, China.
Fiona wears brown, synthetic bob style wig (Jinyuan Underground Market, Shanghai). Black wool blazer (Patrick Howard Designer). Pastel blue and pink vintage dress (Lucky Exchange, Atlanta, GA.) and satin multi print next scarf ( Courtesy of Ms. Anne Toner).
______________________________________________________________________________________________________________________
Photo taken backstage in our dressing room in The Paramount Theatre, Seattle, Washington.
Fiona wears black satin dressing robe (Victoria's Secret) courtesy of Riverdance's Wardrobe Department. Many of the girls wear robes to protect our costumes from water spills and keep them makeup free! They are very useful backstage in between quick changes. For example running to a massage if under time constraint or awaiting a zip or button to be altered in Wardrobe! I usually wear it over my Capezio black tights and bodysuit if a particular theatre is warm backstage and I do not want to overheat!
__________________________________________________________________________________________________________