NEWSREEL
February 9, 2012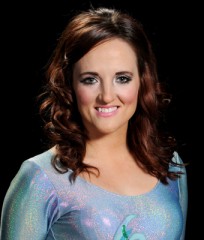 Maeve Fearon, Irish Dance Troupe, Shannon Company

It's Sunday and my alarm sounds at 5am. Normally I would consider this a ridiculous hour of the morning and sluggishly hit "SNOOZE". But today is by no means normal. Today, I am about to embark on another exciting tour with 'Riverdance'. For the next five months, I will be travelling across USA & Canada, to over 80 destinations, performing to thousands of people every week and ultimately living my dream. Needless to say I didn't even contemplate "snoozing" this morning!
After saying my goodbyes, which is always difficult, I prepare for the long journey ahead. We experience very bad turbulence on the way, so we are delighted to arrive safely in Dallas, Texas, the first stop of the tour.
Upon arrival, we are greeted by our uber organised tour managers, Ryan and Oran who present us with welcome packs, full of useful information for the first week of tour. Considering I have packed everything but the kitchen sink, it takes a while for me to gather my luggage. Thankfully, our hotel (Hotel Indigo) is just a 20min drive from the airport and after a quick bite to eat at a local Italian, we retreat for some much needed rest.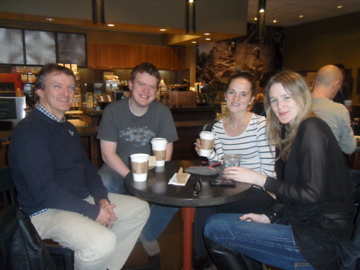 The first day of tour is normally quite hectic but some of the dancers are delayed due to bad weather conditions, so our call is much later than expected. This is good news as it means we can explore the city before rehearsals. Similar to any tourist visiting Dallas, our first stop is of course the famous spot where John F Kennedy was assassinated in November 1963. The 6th Floor Museum is a must but I decided to spend my money on something much more appealing – the John Paul Gautier exhibition at the Dallas Museum of Art. With over 120 designer dresses on display and opening in only two US cities this year, it would attract even the slightest of fashion enthusiasts. My excitement is soon quelled though when we realise it doesn't open on Monday! Instead, we move onto the Dallas Farmers Market to pick up some fresh fruit, which is essential for staying healthy on tour. Luckily, we find a gorgeous little cafe close to our hotel for lunch (Metropolitan Cafe) and after a quick 'siesta', we catch our bus to the "Dallas Music Hall" for rehearsals at 5pm.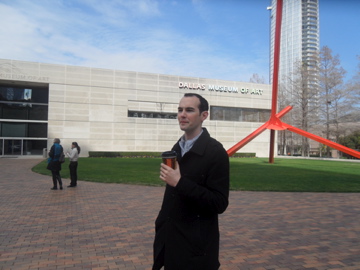 Rehearsals are demanding, but there is great excitement in the air and everyone is really looking forward to dancing after our recent break. Due to jetlag, we are pretty exhausted but a fellow dancer Kincaid (originally from Dallas) invites us to his house for some home cooked food. Unsurprisingly we don't pass up the opportunity but with opening night in mind and an early start the following morning, we soon head back to the hotel. It is worth a mention that one of our new male dancers, James Greenan is performing lead for the very first time in Dallas. This has certainly heightened our enthusiasm for opening night rehearsals and for the week ahead.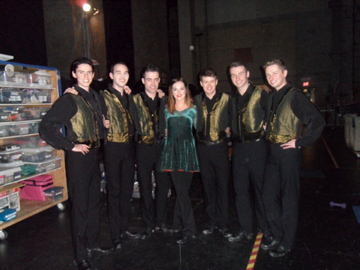 Tune in next week to hear all about opening night and for more about our performances in Longview and Houston.
Maeve
Tip of the Week:
To keep your clothes fresh on your travels, place laundry dryer sheets in the interior of your suitcase.