Coming back for more…
September 29, 2011
by Leon van Nierop, Artslink.co.za – Artslink – 29 Sep 2011
Teatro Montecasino, Johannesburg, SA.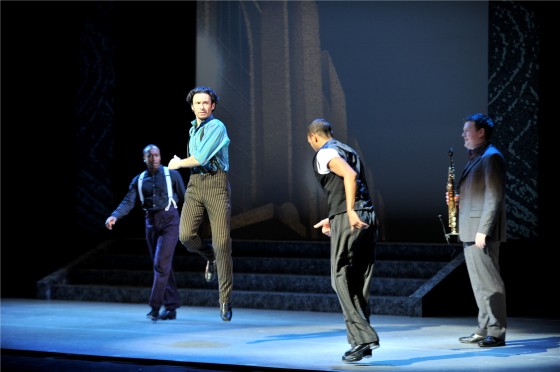 Reviewing Riverdance is like going to a beloved restaurant, gobbling down your favourite dish of the past seven years and being asked to write a review.
There is basically nothing new to say, except that it provides all the elements that make you return for more.
This spectacular entertainment is for the masses and has been specifically designed to astound, entertain, sweep up and enthral. It is the kind of show you go to when you are depressed or can't look at the newspaper headlines anymore (or listen to one o'clock news bulletins!) and simply want to be engulfed in a world of music, song, dance and mysticism.
As in their previous performances, the Irish Dance Troupe performs like clockwork and with absolute military precision. Judging from the audience reaction on opening night, audience members literally jump out of their seats and start giving standing ovations even before the final curtain call. They are totally swept off their feet. "Now this is what I call value for money!" belted out one audience member while standing up to cheer.
There is nothing in the show you haven't experienced before, meaning that the reason audiences flock to Riverdance is because they know exactly what to expect and they get that in abundance.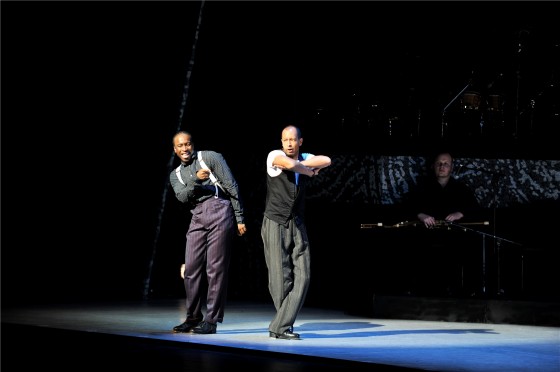 Having said that: special mention must be made of those two amazing tap dancers, Kelly Isaac and Michael E Wood, also two skilful singers who enthralled the audience with their inspiring dancing and singing.
I also found Eamonn Galldubh a particular highlight with his first-class performance on the Uilleann pipes and tin whistle, while Patrick Mangan is a master violin player. For me he alone is worth the price of an admission ticket.
The Irish music is also one of the main attractions of the show – not only blending in perfectly with the astounding dancing sequences, but providing some variety (and breathing space) between the dancing.
If you have seen them before, you will know exactly what to expect from the Riverdance Troupe. If this is your first time, you will come back for more.
Riverdance at the Teatro Montecasino, Johannesburg, SA.
Tuesday, 27 September to Sunday, 16 October 2011