Hello Johannesburg!
September 28, 2011
by Fiona McCabe, Dancer
September 25th, 9:00 am, a bus pulls up outside the South Sun Montecasino Hotel. Twenty dancers and crew emerge into the early, South African morning sun and make their way into the hotel.
Hello Johannesburg, Riverdance has returned!
After a sell out three week stint in January earlier this year, the Moy Company have returned to the wonderful Teatro Monetcasino in Johannesburg to wow the audiences all over again.
After two days of rest and recovery, we begin our South African experience with local TV channel interviews. The curiosity of our training regime, our diets and our micheviousness offstage are just some of the topics discussed.
After several interviews, the cameras roll and three of the favourite dances are performed to promote the show one last time with only a scarce number of in-demand tickets are still available.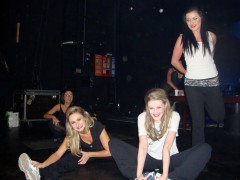 Troupe checks or 'rotations' resume after a brief costume change which continue into the late evening. Among our hectic schedule we race to the restaurant complex next to the theatre and choose from a vast number of cuisines. With foods ranging from Middle Eastern, Italian or Indian, there is something here to suit everyone's tastes. One could easily forget we are nestled in the middle of South Africa!
Our opening performance here at the Teatro at Montecasino was definitely the place to be as a whopping audience packed in to watch the return of the 'Phenomenon'. Yet again Riverdance continues to bring joy and delight to its audiences.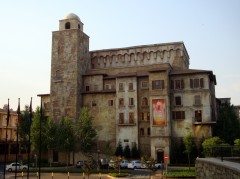 So what do we do on our time off? Well I am sure we won't have any problems keeping busy seen as we are in the epicentre of such a historical place. We shall spend the next few weeks exploring museums such as that of the Apartheid and Hector Peterson. Not too far from the later on the famous Vilkazi Street is the museum of the former house of Nelson Mandella and that of Bishop Desmond Tutu. These are to name but a few of the many sites that are tucked away in one of the largest townships known as Soweto.
For those who are lovers of nature, there are endless tours to be had for example the Lions park which houses the very rare white Lion, hyenas, cheetahs and wild dogs. The elephant sanctuary offers walks with the gentle elephants, trunk in hand and where I for one am hoping to witness feeding time! Safaris tours, crocodile parks or simply relaxing in a coffee shop with a good book or a chin wag with your few close friends, three weeks will suddenly seem too short to fit so much in.
This past summer proved to be quite a hectic and busy time for many of us. I am sad to say we had to say goodbye to a dear friend and colleague of the show, Brendan Dorris. We wish him all the best of luck in his future endeavours.
In the meantime however we had an addition of nine new members to the troupe including: Maggie Darlington, Nicola Dempsey, Rachel Downey, Rachel Griffin, Kincaid Stringer, Shane Cummins, Brian Shinners, James Greenan and Callum Spencer and also two new female principal dancers: Fiona McCabe and Lauren Smyth. We welcomed all our new members to the Riverdance team and they helped us wrap up yet another fantastic run in the Gaiety, Dublin for its 8th successful year!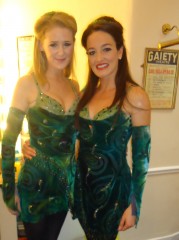 24 hours after leaving the Gaiety, we found ourselves in the beautiful city of Tel Aviv where we completed nine performances. This was followed by four performances in Haifa and then our final two shows in Jerusalem.
Sixteen days just wasn't enough time. Some took the bus tour across in to Bethlehem to the Church of the Nativity. Squeezing in the Church of the Holy Sepulae, the Wailing Wall, Vue de Larosa, the Garden of Gethsemane and the tomb of the Virgin Mary all in one day. Riverdance did manage to whirlwind itself around the beautiful, ancient city nevertheless and we all managed to have our own individual experience there.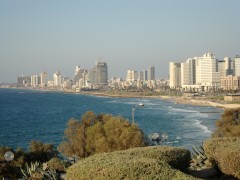 So the journey continues as does the experience. Here's to a wonderful three weeks in Johannesburg.
– FIONA.