North American Tour Fall 2011
September 20, 2011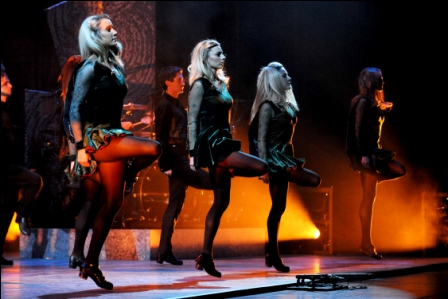 Riverdance, the thunderous celebration of Irish music, song, and dance that has tapped its way onto the world stage thrilling millions of people around the globe, and described by the Washington Post as "A Phenomenon of Historic Proportions" returns to tour North America in the Fall of 2011.
"Since 1996, the success of Riverdance in North America has gone beyond our wildest dreams," said producer Moya Doherty. "The fact that the show continues to draw and excite audiences 15 years after its debut in Dublin is a tribute to every dancer, singer, musician, staff and crew member who have dedicated themselves to the show."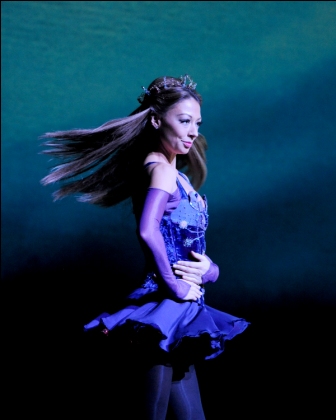 What began as a seven-minute dance segment on the 1994 Eurovision Song Contest (televised to over 300 million people in Europe) and then quickly turned into a full-scale production has become much more than an international theatrical success. "I believe Riverdance has been basically a pathfinder," said Niall O'Dowd, founder of Irish America Magazine and the Irish Voice newspaper. Along with the peace process in Northern Ireland and the economic miracle in Ireland proper, the show "has been a hugely important part of a transformation of the image of Ireland in the last 20 years."
In a flash, Riverdance became Ireland's greatest ambassador and the thirst began. Riverdance changed the face of Irish dance and despite its imitators, has remained on top and was voted the #1 Variety/Family Entertainment Show in the US (1998). There have been many milestones along the way including the distinction of being the largest Western musical to play China; a record-breaking line of 100 Irish dancers mesmerizing 85,000 people at the 2004 Special Olympics in Dublin; a 10th Anniversary celebration at Radio City Music Hall; dancing in Red Square and on the Great Wall of China and much more.
North American Tour Fall 2011
Segerstrom Center for the Arts, Costa Mesa, CA
October 28 – 30, 2011
Rabobank Theatre, Bakersfield, CA
November 1, 2011
Saroyan Theatre, Fresno, CA
November 2 – 3, 2011
California Theatre for the Performing Arts, San Bernardino, CA
November 4 – 6, 2011
Community Center Theatre, Sacramento, CA
November 8 – 9, 2011
Chumash Casino, Santa Ynez, CA
November 10, 2011
Gallo Center for the Arts, Modesto, CA
November 11 – 13, 2011
Pantages Theatre, Los Angeles, CA
November 15 – 20, 2011
Flint Center for the Performing Arts, Cupertino, CA
November 21 – 22, 2011
Redding Civic Auditorium, Redding, CA
November 23, 2011
McCallum Theatre, Palm Desert, CA
November 25 – 27, 2011
Civic Center Theatre, San Diego, CA
December 2 – 4, 2011
Neil S. Blaisdell Center, Honolulu, HI
December 7 – 11, 2011
MORE DATES TO BE ADDED!