Dundalk Dancer Darren Casey
July 28, 2011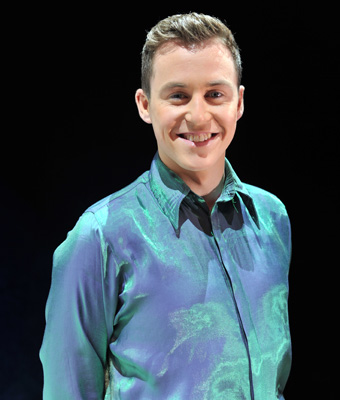 Interview by James Rogers
Dundalk Democrat
The 22-year-old from Fatima Drive has been a member of the show since 2008 and said he is living the dream at present after fulfilling a childhood dream of joining Riverdance.
He said: "It's absolutely fantastic.
"I've been dancing my whole life and my aim was always to be in the show growing up. To fulfil that dream has just been amazing and I'm really loving life at the minute."
Being a member of Riverdance has taken Darren all over the world and while his schedule is often hectic, he admits he wouldn't change a thing.
"I joined the show in May 2008 having auditioned the year before. I did a run in the Gaiety initially but since then I've been all around the world throughout Europe and a few sporadic one-off shows in the likes of Giza and Dubai.
"We're just back from South Africa, which was amazing, and I've also been to the likes of Singapore, China and Australia.
"To be paid to go to these great places is just great and after this summer's shows we're going to Israel for the first time."
Darren took up dancing at the age of eight when he joined the famous Mona Roddy school in Dundalk. It was Mona and her daughter Dearbhla Lennon, a former Riverdance member herself, that set him up for his audition and he is hopeful he can continue in the show for some time to come.
"My legs are doing okay for the time being. I'd like to do the show for another few years because it's a brilliant life and not many get to do what I do.
"So many doors have opened for me through dance but it's not easy either as you have to keep in the right shape and go to the gym a lot but I don't mind that," he said.
Riverdance is back at the Gaiety Theatre, Dublin for its summer run until August 28 and this year the show features Sunday performances for the first time and a reduced price family ticket. Riverdance will also return to the INEC Killarney for an extraordinary eighth season on Tuesday August 30 and will run until September 4.
Darren insists he is looking forward to a busy few months.
"I just love the show and it's brilliant to be in Dublin because it gives a chance for your family and friends to come and see you and the Gaiety is a very intimate venue," he said.