Riverdance proud to support the charity MedAid4Kids
July 8, 2011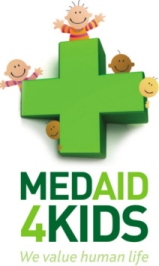 Riverdance was proud to support the charity MedAid4Kids on our Gaiety Theatre opening night this June 30th.
MedAid4Kids is an Irish charity with one goal in mind 'to help children who can't help themselves'. Medaid4kids supplies all eight state orphanages in Transdnestria with their basic hygiene needs, including toilet paper, toothpaste, toothbrushes, shampoo, washing powder, soap etc. Each year over 2,500 children benefit from the generosity of the Irish people.
MedAid4kids also specialises in reusing Irish medical equipment that becomes obsolete in hospitals in both Southern and Northern Ireland. All equipment is stored, assessed and where suitable sent to countries where it becomes state of the art life saving equipment relative to the countries equipment and supply level. Equipment ranges from life support machines, incubators, ECG monitors, wheelchairs and practically every conceivable medical device.

A message from Ray Jordan, Chairman for MedAid4Kids
"Medaid4kids would like express, not only our sincere thanks and gratitude to you, Nuala Garvan and all your colleagues, but the gratitude of the many children & people who will benefit from the funds raised at the opening night of the Riverdance Show in Dublin.
The money raised will assist us in maintaining our aid programmes and in particular will provide much needed funds with the provision of basic health & hygiene supplies to some 2500 orphaned children in Eastern Europe. The money raised will also assist us with the general costs of shipping medical items to the poorest areas of the world, which will without doubt, assist with the saving of countless lives in the medical facilities that they will be used in.
When told of Riverdance's support of our fundraising, all the recipients, without exception, expressed their heartfelt thanks and their deep appreciation for the aid being provided. Medaid4kids is only the conduit for this aid and we would like to pass on this message of gratitude and appreciation to you, because without the goodwill of you, your managementand staff and companies like Riverdance, who very generously afford us the opportunities to raise funds, this aid would not be possible.
The time and support you and your team afforded Medaid4kids prior to and during this event was more than we had ever expected, and this is as much appreciated, as the funds that were raised on the evening.
Once again, we express our sincere thanks and gratitude to everyone at Riverdance for your support."