Interview with Riverdance Lead Caterina Coyne
May 6, 2011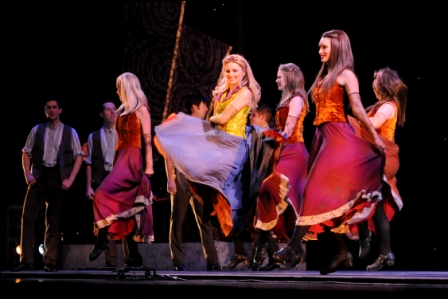 Eric Lochridge
Rapid City Journal
May 6, 2011
Immense popularity of Riverdance rolls on
Since its premiere in 1995, "Riverdance" has become an international phenomenon of Irish rhythm and dance. In the 16 years since then, the show has been performed more than 10,000 times for more than 22 million people.
Lead dancer Caterina Coyne has been with "Riverdance" for about six years and has played the lead role for about four years. A dancer since the age of 4, she always intended to have a career in dance, but she recognizes that being part of "Riverdance" is special.
"To be actually in it and to be a lead dancer is a great honor," Coyne said. "In years to come, it will be something I will cherish very much."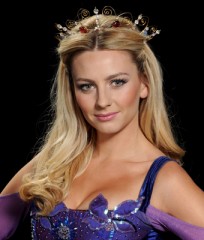 In addition to the thrill of being part of a popular and commercially successful show, she also finds audiences' enthusiasm during performances gratifying.
"It's always a very lively show," she said, with people often dancing in their seats and jumping in the aisles. "People all over the world seem to find something they love in the shows."
The show is known for its Irish dance and music, but it also features flamenco and other musical and cultural influences, which broadens its appeal.
"There's definitely something there for everybody," Coyne said. "People will come to the show expecting to see just Irish dance and may be surprised to see flamenco dancing and other types of dancing."
The show originated from a seven-minute entertainment piece performed at the Eurovision Dance Contest in 1994, with music composed by Bill Whelan and production by Moya Doherty. Since then, "Riverdance" has been unstoppable.
"It was something brand, brand new, and people really see the energy from the dancers," Coyne said. "It's the music and rhythm and that line of dancers that people are in awe of, really."