A super time with Riverdance in Milwaukee, WI
February 7, 2011
Craig Ashurst, Lead Dancer, Shannon Company
The start of February brought about a calming change to our schedule. We were heading to Milwaukee, our first large city for the tour. Having experienced a blizzard soaring through the mid west for the last week, the winds had cleared, however still very cold.
Our shows here were amazing. Saturday Matinee brought back a former lead dancer to the stage, Sean Beglan. He had his dancing school of 250+ in the audience. They were all seated in the one section. Their energy in the crowd was fantastic and makes this all worth while.
The Riverdance cast looked forward to a day off due to the super bowl coverage, with some of the cast members venturing out to Chicago only a mere hour away. Others stayed in Milwaukee to watch the local team of Green Bay take on the Pittsburgh team on their quest to be Super bowl champions. The green and yellow colours were flooded around this fantastic city. On the streets, you could see the residents dressed in these colours, whether it be clothes, paint or beads.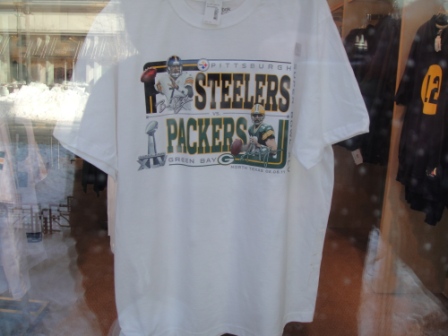 Hoping to make the most of my day off, I wandered the halls of the Milwaukee Museum of Art. This unusual shaped building is a picturesque landmark of this great city and a certain must see for any visitor. We did not make it around all of the floors before it closed, however we certainly did appreciate what we did see. Walking around this Museum with Riverdancer, Nicole McKeever, was a bonus as her knowledge for all different styles of art and artists was impeccable.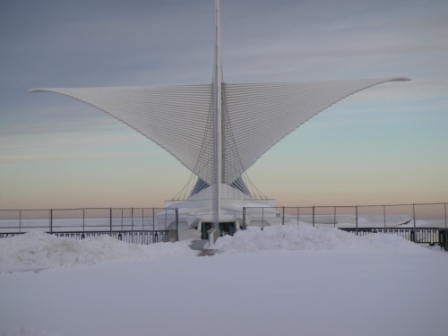 The local Green Bay team became Super Bowl Champions whilst we were in town.
A fitting celebration of Riverdance's time in Milwaukee, WI!
Craig