Lead Dancer Chloey Turner
December 2, 2010
Interview by AsiaOne.com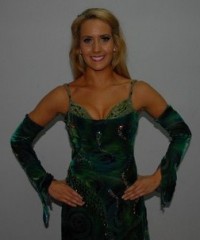 Chloey Turner's love affair with Riverdance is the story of a lifelong dream come true.
Born in England, Turner, 23, saw Riverdance on TV when she was a child. From that moment she wanted to be a part of the show.
The next 10 years was a journey of fitness regimes and dance competitions. She worked as a personal trainer at a fitness gym, and competed in international dance competitions. In 2007, she successfully passed an audition for Riverdance.
She took that determination and passion up a notch, working towards getting the lead role in the show. She debuted as the principal female lead in August 2010.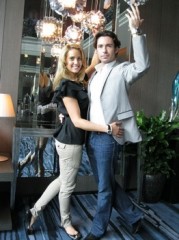 The Riverdance show in Singapore marks the beginning of her tour with the company in the lead role.
What are you looking forward to about performing in Singapore?
I'm looking forward to the audience's reactions. I'm sure they're going to love the show.
Tell us about your journey to get to Riverdance
Riverdance was the reason I started Irish dancing in the first place. I always aspired to be a part of the cast. I was six or seven when I saw Riverdance on TV, and went to my first Irish dance class when I was eight.
I was desperate to be in the show. Being the lead is a dream come true. I didn't think I could do it. I've always been a hard worker – but this is the ultimate – to be the lead in one of the world's biggest shows. You feel like you've made it.
When I first joined the show, if you'd have said in a few years' time you're going to be the lead in Singapore, there's no way I would have believed it.
How did you feel when you found out you were going to be a part of the show?
I remember screaming and crying – I've only had that feeling twice: when I got into the show, and when I found out I was going to be the lead. I don't think there was ever a stage when I wanted to give up.
Read the full AsiaOne.com Interview here
Riverdance runs from Nov 30-12 Dec at Marina Bay Sands Theatre