Niamh Fahy's life on the road with Riverdance
September 10, 2010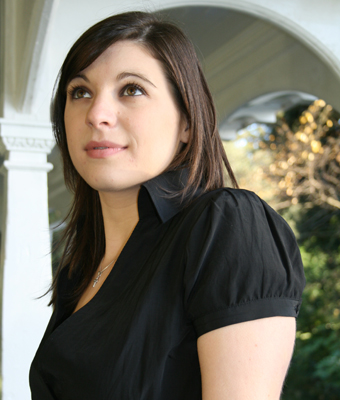 Niamh Fahy , The Tara native talks about life on the road as a fiddle player with Riverdance
by Meath Chronicle – September 2010
A PLACE TO CALL HOME
"I live in Drumcondra in Dublin. I grew up in Tara. At the moment I live with three friends, so there's always someone about, which is nice. There is a lot of laughing in our house"
HUMBLE BEGINNINGS
"I started playing the fiddle when I was quite young, four or five years of age. I originally learned classical music through the Suzuki method of teaching. When I was nine I took up traditional music in school and then began lessons with Antoin McGabhann"
MUSICAL MIND
"I suppose I always wanted to make a career out of it. I studied music in university and originally started working in Music PR, when I was about a year and a half into that I got a job touring America with an Irish show and I've being playing professionally ever since"
MORNING ROUTINE
"I try to be up every day at 10am. After a show it takes me quite a while to wind down so usually I go to bed at 2am, hence the late start to the day. Two or three mornings a week I go for a run and that sets me up for the day. I've just taken up pilates too so i'll ad that in as part of my routine once I get a handle on it. Usually breakfst is something light, cereal or a slice of toast"
PRACTICE MAKES PERFECT
"Once I'm up and about, I practice for a couple of hours; I play all manner of music, particularly classical music. It's important to maintain my technique so it's worth doing every day! I relax then for an hour or so – make dinner, read a book, that sort of thing – before heading off to perform"
LADY WHO LUNCHES
"Lunchtime is a great time for me to meet friends who don't work evenings particularly when I'm working in Ireland. Come to think of it, lunch plays a big part of touring life! In one city on tour this year, a group of us were known to spend two or three hours in one particular cafe having lunch each day. The staff certainly knew us by the end of the week"
CALLING IT A DAY
"Usually I'm finished around 10.30pm, so depending on the night I would head straight home and usually catch up with the girls in the house. When I'm on tour there's always someone about after the show so we usually grab something to eat of have a few drinks and explore whatever city we are in"
HIGH LIFE
"It's great to be able to make a career doing something you love. It's great to meet and play alongside different musicians and if I'm on tour I have a lot of free time during the day so I get a chance to explore each city I'm in, which is a great perk.
"Sometimes I perform in places I would never visit on holidays either so it's a great chance to see these, I was in Russia last year, I'm not sure I would've gone on holidays there but it was great to see"
THE UNKNOWN
"Being a musician can sometimes be an inconsistent career so sometimes I don't know where the next job is coming from.
"Also when I'm playing away from home I miss out on spending time with family and friends. Living out of a suitcase can become a bit tiring, particularly if there's a restriction on the weight of your luggage"
COMING HOME
"When I get home from a tour I spend the first few days catching up with my family and friends. The coffee shop on the Hill of Tara is a usual haunt for lunch with the girls"
TIME TO SEE THE WORLD
"I really like touring. As I said earlier we get to visit a lot of countries which is brilliant. I'm quite easy-going so touring life doesn't bother me too much
"There are some things that are more difficult on tour, like washing clothes or making toast in the middle of the night but apart from that it's plain sailing.
"I don't think I could name the best place I've visited. Vienna is high up there along with Hamburg and Berlin"
UNFORTUNATE EVENT
"I can't really say I've had a worst experience on tour, but the most annoying has been when my mic broke in the middle of a solo on stage in Kremlin Palace in Russia. These things happen"