Riverdance Visits to Two More States!
June 3, 2010
Kevin Horton, Dancer, Boyne Company
This week we ventured on our last split week of a nine-month tour! Wow, we finally made it thru them all! It is crazy to think of how many cities we have visited and going to Chattanooga, Tennessee, and Greenville, South Carolina this week added two more states to our tour list.
The first stop to Chattanooga was a first for Riverdance. This quaint little town in the Southern region of Tennessee was very unique. The hotel itself, the Chattanooga Choo Choo Hotel, was an old converted train station from the early 1900s. In fact, the last train to ever depart the station left in 1973 and it became a hotel the year after. Themed after a train station, there are many shops and restaurants themed on trains, and the hotel even boasted of 27 actual vintage train cars converted to hotel rooms on the original tracks beside the hotel. Two dancers had the privilege of staying in a train car for a few of the nights, Paddy Coyne and Jason Bernard. They thought it was weird to wake in the morning and exit their room on a train platform from the early 1900s, but they were glad for the experience. We all helped them enjoy their room with a wine and cheese party one of the nights; some good "old fashioned" fun!
The town itself was very cute and had many shops and restaurants. Just a quick free shuttle ride from the hotel was a downtown area that had a riverfront walk, aquarium, and trails through woods and such. We had some lazy days spent just wandering the town and enjoying the nice weather. Did I mention yet that it was very hot!!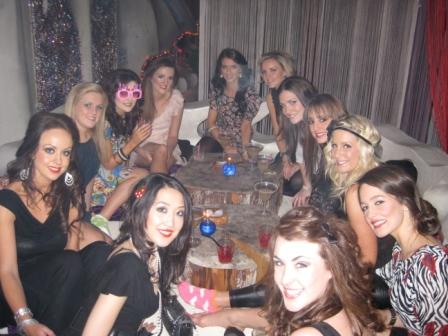 After our few days in Chattanooga, we headed to Greenville, South Carolina. I didn't remember visiting this city until we arrived at the hotel and then it all came back to me. The hotel was located right next to the theater and in the downtown district that contained every type of restaurant and convenience that an out-of-towner could hope for. We have really been lucking out on hotel locations recently! The weekend went fairly quickly with five shows and before we knew it, we were off to Canada! Our second to last week was spent in Rama, Ontario in a casino. Check back to see how much money everyone won…and how much I lost!
Kevin
Riverdance in Alabama and Virginia
<
Riverdance Boyne Company Makes Two Final Stops!
>