Riverdance tour arrives in Blackpool, England
April 19, 2010
Patricia Henry, Dancer, Corrib Company
We arrived into Blackpool on Sunday which was a special day for our troupe member, Barry John Gallagher as he was celebrating his 30th birthday. Once we got in and got ourselves sorted we made plans to all meet at 9 o'clock and head out to celebrate his birthday which we managed to do in style. Below is a picture of Barry John looking a little gloomy with his 30th Birthday card, but by the end of the night we had cheered him up and he had a great night.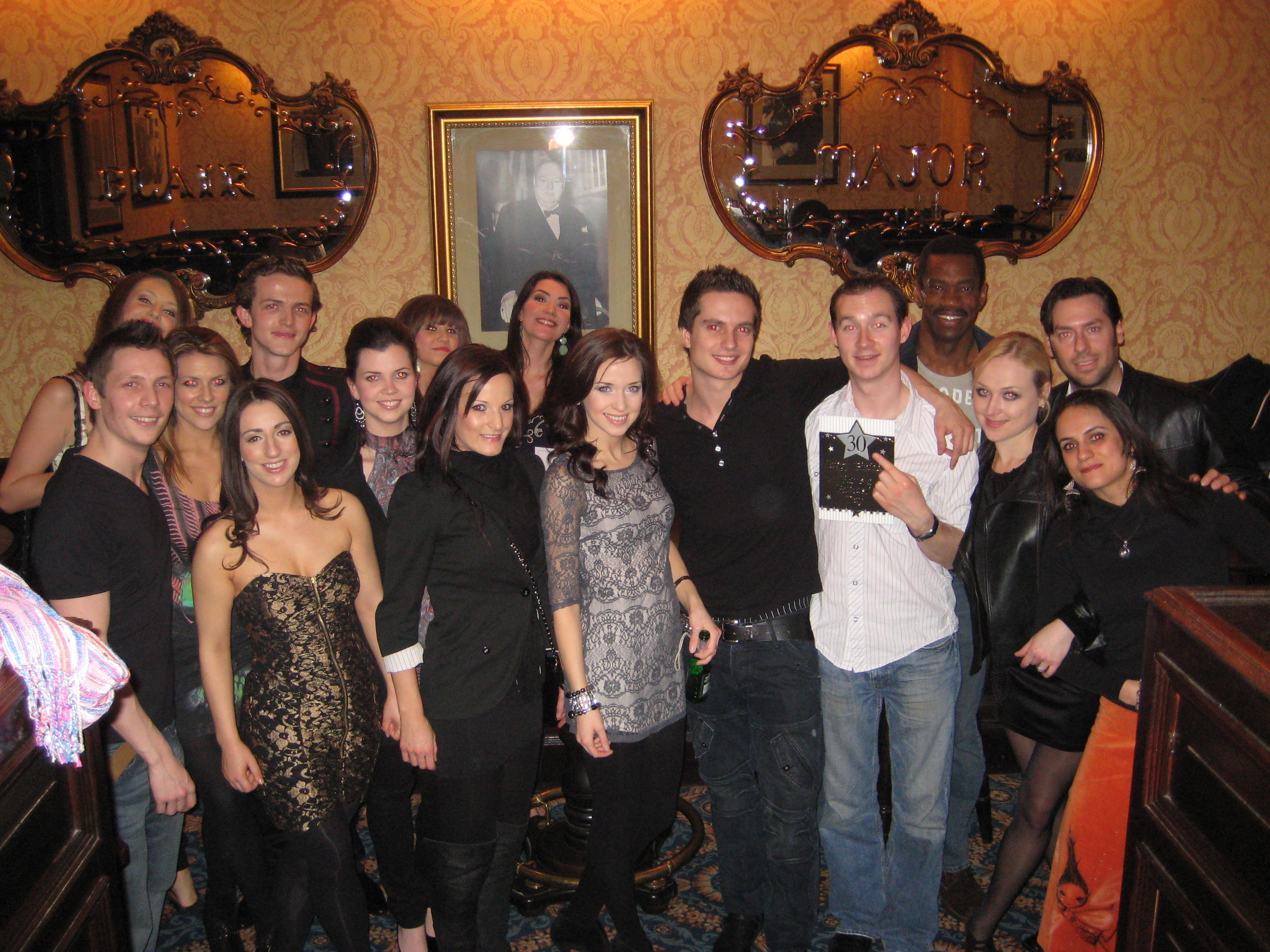 It was nice to be beside the sea again but unfortunately the weather wasn't as nice this week, we had thunder rain showers and high winds for most of the week. Luckily though we were quiet close to Liverpool by train so a lot of the company ventured into Liverpool city during the week to do a spot of shopping in Liverpool One. It's a lovely modern shopping area with every shop you could ever want, a variety of restaurants to chose from and a cinema. So it was a nice way to spend a day.
The end of the week was rather busy with people coming and going, the World Irish Dancing Championships was on in Glasgow so a few of the dancers took a few days off to go a see the competitions and also to collect their TCRG certificate. So we had a visit from a few old faces such as Michael McGuire, Katie Hands and Caitlin NicGabhann. After the show on Saturday night a bunch of people also travelled up to Glasgow to watch the Senior competitions on the Sunday where both Jemma McSloy and Craig Mason (previously on tour with The Corrib and The Bann) were competing. Both done extremely well and I just want to say a huge congratulations to both of them from everyone here in The Corrib, I'm sure we will see them soon again.
Also on Friday night, the theatre organised a ghost tour around The Winter Gardens theatre for anyone that wanted to go. A lot of fun was had learning about the ghosts that still linger in the theatre.
Saturday there was another birthday celebration, our dance captain Alan Scariff.
A group of us went out on Saturday night to celebrate with him and we also had some lovely cake with him at the show on Saturday.
Next stop is lovely Bristol.
Patricia