Riverdance visit Ipswich & Southend
April 7, 2010
Patricia Henry, Dancer, Corrib Company
The second week of the tour brought us back to Ipswich. We stayed in the same hotel as we did last year, which meant it was another quiet week for us, except for the fact that we got to celebrate St. Patrick's Day. With Laura one of the female Irish dancers still off with a broken toe it meant we had another dancer out for the week, Gillian Madders. Gillian returned from Korea along with the other company members on Monday, so now we are back to the original company that started with way back in September before the Bann went on tour to China and Korea.
Wednesday was a busy day for us because we had two shows to perform and also St. Patrick's Day and our Merchandise Manager Jessica's 30th Birthday to celebrate. The Regent Theatre provided us with after show drinks and food and after 12 o'clock we got the bus back to the hotel where we celebrated Jessica's 30th with Karaoke, so we had a late night singing our hearts out, but I have to say Jessica stole the show with her Lady Gaga impersonation.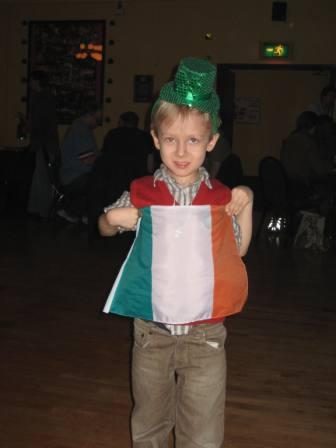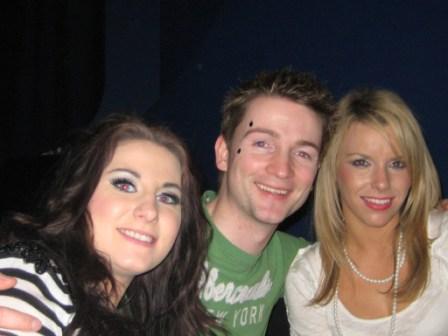 After leaving Ipswich on Sunday we travelled to Southend. The sun was shining when we got there which made it look all the prettier. It is so scenic as it is right by the ocean. There are loads to see and do in Southend with big amusement parks and fun rides to go on; I believe some of the bigger kids in the company checked them out!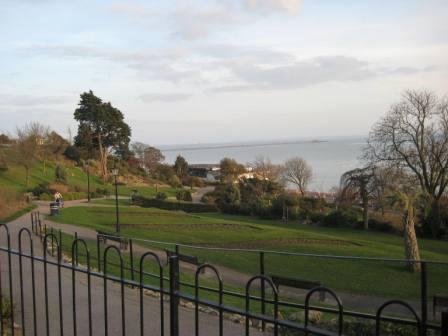 We were also delighted to have Laura back, she was at home the last few weeks recovering from a broken toe.
It was a busy week in South end with lots of Master classes happening. Dane and I carried out an interview with the local radio station and also gave a mini master class to the presenters, but later on in the week Orla, Nicole and Kieran done a master class with 12 kids from a local dance school.
For some of us on tour it's not all leisure time, this tour we have about seven or eight members of the Irish dance company studying to sit their TCRG exam in May at home so any free time they get you can find them hiding away in some corner studying.
Until next time
Patricia
Interview with former Riverdance Lead Eileen Martin
<
Riverdance in Syracuse and Scranton
>