Riverdance visits Korea for the first time
March 10, 2010
Kevin Horton, Dancer, Bann Company
Welcome back to the Bann Company as we continue our trek around Asia! Some of us went home for the downtime, others travelled around Asia, and the rest of us transferred back to the Corrib and Boyne Companies for the two weeks. We were just getting settled when all of a sudden we found ourselves back at the airport ready to fly to Korea. I flew from the Boyne with Niamh O'Connor and Padraic Moyles; I won't lie when I say that the 14-hour flight from JFK to Seoul felt like an eternity, but everyone in the company arrived safely and ready to begin our two-week run at the Sejong Center in the heart of Seoul.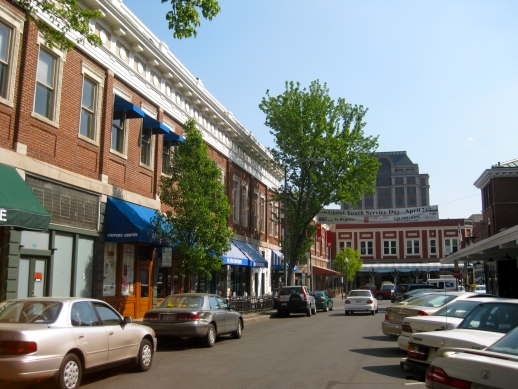 Seoul is one of the largest cities in the World with over 10 million people, but when you include the nearby Incheon metropolis and Gyeonggi province, there are over 24.4 million inhabitants. The people of Seoul have been very polite to us so far and the city is very clean and inviting. When combined with its business ethics, educational values, and entertainment aspects, it is easy to see why Seoul is said to be such a prominent global city. One thing I will say is that the language barrier is not as bad as I was expecting, English is very widely known throughout the city making it a lot easier for us to get around. It may be a hard language to grasp, but I have learned "thank you," so far. Kamsa hamnida!
The shows have gone well so far. As expected, the audiences are a bit reserved and since this is Riverdance's first visit to Korea, they were not sure what to expect, but we have been selling quite well and they seem to warm up to us throughout the show! On Monday, a group of us made an appearance on a very popular Korean TV show, which we were able to watch before the show later in the week. I don't think I will ever understand Korean humor or why this show is so popular, but the funny edits and cuts to our dance numbers made for very interesting television. Hopefully we can get it posted online at some point! So far, the cast has enjoyed many aspects of the city. Whether it be the markets, cooking our own food at the many Korean BBQ restaurants, or taking in the many palaces and sights, we have all enjoyed our time here so far. With that said, I should have bought more at the markets in China, the Korean markets are not as impressive as Silk Street in Beijing.
Musician Matt Bashford and dancer Anne Toner both had birthdays this week, so we headed out for a night on the town to Club Oi in the Hongdae district. This is one of the most unique clubs I have ever been to. You must take off your shoes upon entering this massive igloo-like structure, which consists of wavy white walls, a heated floor and a dance floor with paint and black lights, consistent with what a rave for eskimos would be like! It was an interesting night and the entire company danced the night away!
We have a day off soon and another full week to see what else Seoul has to offer. If next week is like the first, I am sure we will all enjoy ourselves!
Until then…
Kevin