Riverdance visits Antwerp, Ostend, Lommel and Brussels in Belgium
March 10, 2010
Patricia Henry, Dancer, Corrib Company
Monday we travelled from Frankfurt to Antwerp and when we arrived we were delighted to see that we finally had left the snow behind for good as there was torrential rain for the whole evening! We didn't mind so much as we were fairly tired and just wanted to relax for the night as we know that we had a busy week ahead of us.
We performed two shows in Antwerp on Tuesday and Wednesday to a packed audience. It would have been nice if we had longer to spend in Antwerp as its such a nice city with amazing architecture.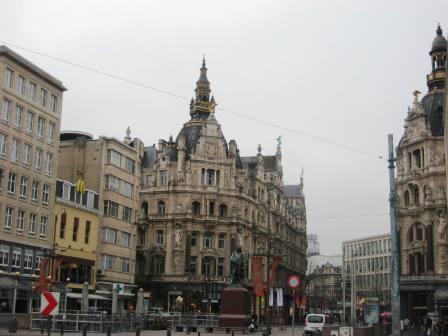 Thursday was a busy day as we left Antwerp in the afternoon to travel to the venue in Ostend to perform one show only. Ostend is a lovely city situated beside the sea so it was a little quiet this time of year but I'm sure it would be a lovely place to revisit in the summer time. The venue was right next to the sea so a few of us took a short walk along the shore.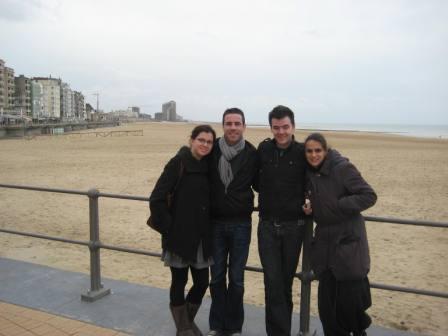 After the show we got on the bus and travelled to our hotel in Brussels, The Hilton. We stayed in this hotel for the rest of the weekend. Friday we had to make a two and half hour journey to Lommel to perform one show and return to the hotel in Brussels again after.
For the rest of the weekend we performed in Brussels itself, one show on Saturday and two on Sunday, with some people having left again to go to Korea with the Bann we had a few deps in for the weekend. They were Orla Keane, Stephen Brennan, David Bellwood and Katie Hands. The weekend flew by as Friday was our only day to sightsee, but even so we were all so excited to be going home that we didn't mind so much.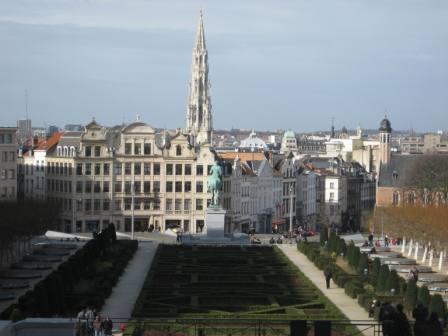 We all had different departure times for Monday morning, so we said our goodbye's on Sunday night after the show. We have a week off to rest and catch up with family and friends then its back to work on Sunday the 7th March where we start the UK tour in Bradford.
Talk to you then
Patricia
Riverdance visits Korea for the first time
<
Interview with Riverdance Tapper Jason E. Bernard
>