Riverdance travels to Austin, Texas
December 16, 2009
Laura Yanez, Soloist, Boyne Company
Hello all!
This week we had a very short bus journey from Ft. Worth to beautiful Austin, Texas.
If you have never been to Austin, I would highly recommend it! The city is so full of film, theatre, dance and especially music. Our hotel was situated right off of 6th street, which was the place to go for live music. There is a plethora of different clubs and restaurants to choose from, many with local bands playing into the late hours the entire week…our hotel even gave us earplugs for this reason!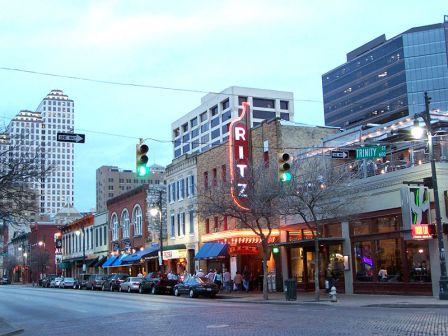 Our performances this week were on the gorgeous and expansive University of Texas campus at the Bass Concert Hall. After our second show, some of us participated in the theatre's "Talkback Wednesday" series. About one hundred audience members stayed after the show to ask us questions about the show, and our experience with it. Seeing so many people inspired by the production was such a treat! I especially hope that it fueled any young performers' aspirations to work hard and pursue the arts.
On Thursday, our lovely flamenco dancer, Rocio Montoya, celebrated her birthday. Many of us made our way over to La Copa Bar and Grill for a night of salsa dancing! Only a few of our company knew there way around a salsa step, but there were plenty of pros willing to instruct, and many couples to watch on the floor. By the end of the night, almost everyone who came was taking a turn on the dance floor! It was a fabulous night and hopefully the salsa tradition will keep up as we head to California.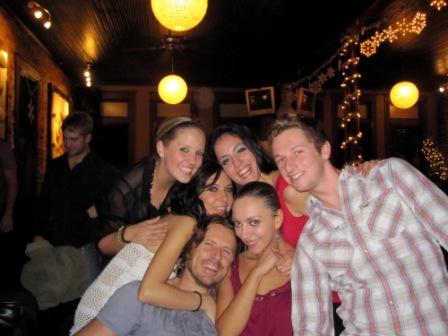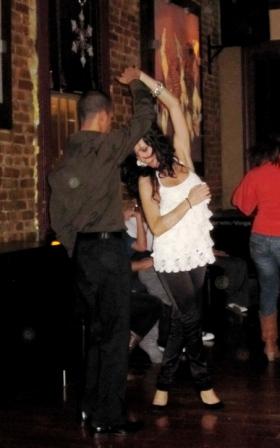 As our weekend of four shows rolled along, we had a surprise on our Sunday matinee- Dixie Chicks member Martie Maguire was in the audience! The cast was very excited by this news and it definitely gave us some great energy for the early show. Afterwards, Pat Mangan had the chance to meet her backstage. Martie is the Chick's fiddle player, so I'm sure they had plenty to talk about. He said she's seen the show several times and enjoys it every time!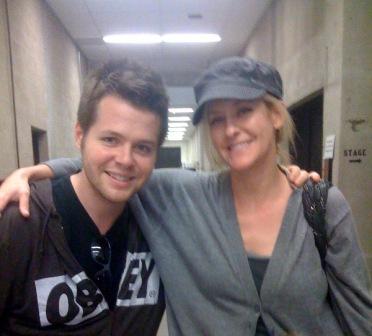 This week we also welcomed new tapper Sean Scott and said goodbye to Irish dancer Kristyn Fontanella. Next week we start the California leg of our tour, traveling to beachy Santa Barbara on Monday.
Catch you next week…
Laura