Riverdance visits Oberhausen
November 6, 2009
Patrica Henry, Troupe Dancer, Corrib Company
Well after a rather long travel day by bus, we arrived into Oberhausen late in the evening with only enough time to get food and head to bed as we were all wrecked from our travel day. The next day we were able to explore what was around the hotel, we were staying in a very quiet little area with not a lot to do so most of our days that week were spent strolling around the shopping centre which was next door to the venue so that was very handy. I believe that it is the biggest shopping centre in Europe, as well as shops it has plenty of restaurants to choose from, and of course the Irish were delighted as it had a lovely Irish Bar called Án Crannóg, which served amazing food and a decent pint of Guinness.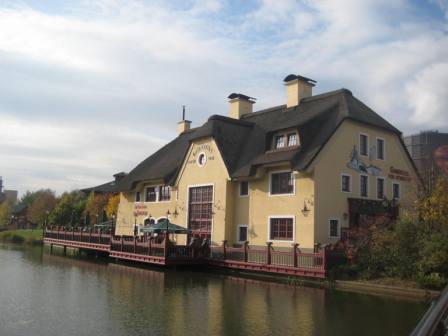 The Arena that we were performing in was enormous, but thankfully we performed to sell out crowds all week. An interesting piece of information of the history of Riverdance that I heard during the week was that this was the first venue that Riverdance ever performed in Germany.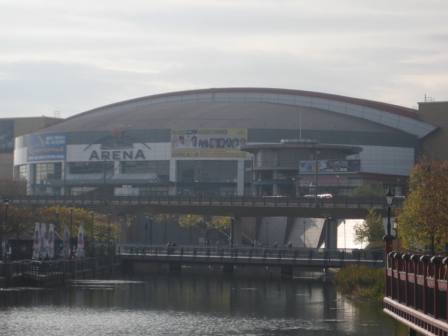 The Corrib company got great news though at the end of the week, two of our female troupe dancers, Ciara McGillan and Mairead Masuda were picked to be the next Female lead dancers in the show, Ciara will be going on in a few weeks here in the Corrib while Mairead will be performing the Lead role with the Bann company when they head to China in a few weeks. So big congratulations girls!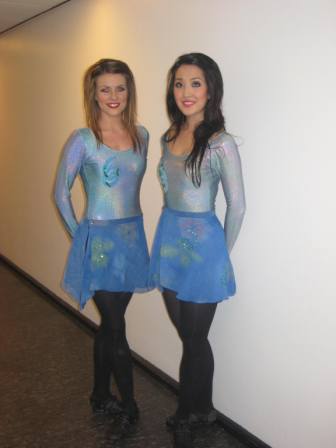 Next stop Hamburg!
Patricia
On tour with Corrib Lead Dancer Deirdre Hamilton
<
Riverdance's Corrib Company in Hamburg
>