Riverdance's Corrib Company in Hamburg
November 6, 2009
Patricia Henry, Troupe Dancer, Corrib Company
After another four show weekend we were back on the bus and heading to Hamburg, for a lot of us this was our second time in Hamburg so it was nice that we knew where we were going and what there was to do. As it is such a lovely city, a lot of the company had relatives and friends over to visit, so we were very busy for the week. Hamburg is a great city to go shopping in and also there are some lovely sights to see.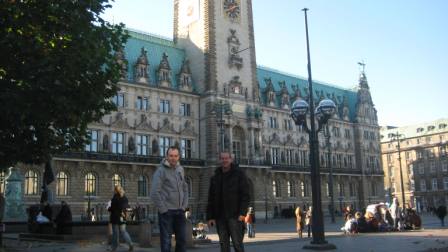 We were all very busy this week getting ready for Halloween as we were having our party on the Thursday night, because with four shows the weekend we wouldn't have been able to have it on the Saturday night. Luckily there was a very good costume shop in Hamburg for us to get our outfits, however others were very creative and made their costumes from scratch. Everyone made such an effort and we had great fun. Here are just a few pictures for you to see the different costumes.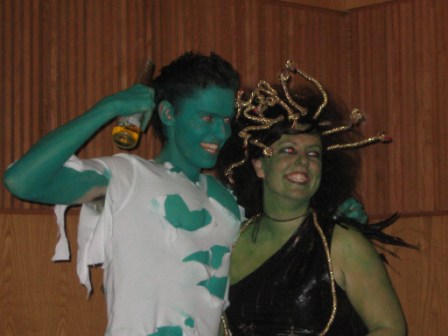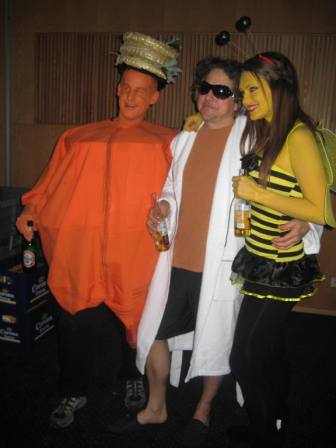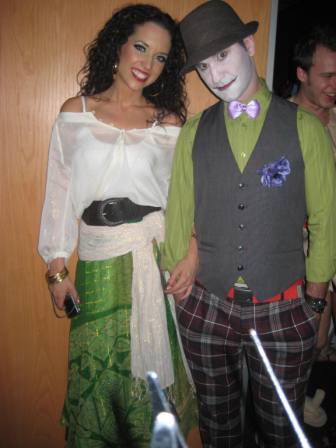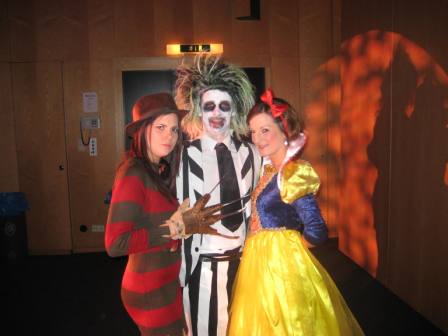 Best costumes went to Kieran, Dane, Jason O Neill, Scott, Caroline, Jason Oreamus and Gosha.
The party was the highlight of the week for all of us, and with just a week left in Germany this tour, we are all getting very excited about heading to Russia. But first we have a split week between Braunschweig and Bremen. I'm on the bus now to Braunschweig so come back next week to see how our last week in Germany goes.
Bye!
Patricia
Riverdance visits Oberhausen
<
The South Continued…Baton Rouge and San Antonio
>