Riverdance in Zurich, Switzerland
October 27, 2009
Patricia Henry, Dancer, Corrib Company
We left Vienna early on Wednesday morning to catch a flight to Zurich Switzerland. When we arrived we realised that we were staying about half an hour outside of Zurich city centre so we decided to make the most of our evening off and got the train into the city. Zurich is a very picturesque city with loads of excellent restaurants to choose from. The evening was so nice that a group of us decided to sit outside while eating, and take in the beautiful sights at hand.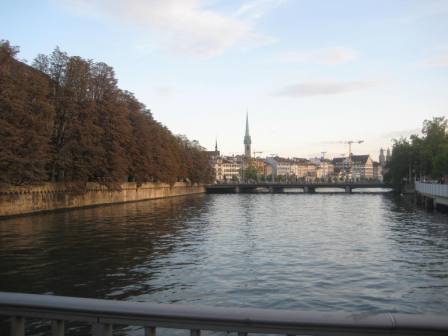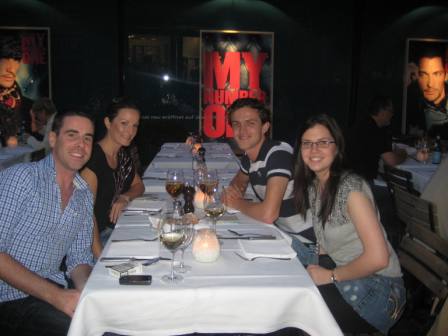 After eating we decided to wander around and get a feel for the city, we ended up in the old part of the city, which has cobbled narrow streets with loads of little boutiques, restaurants, shops, churches etc. You would get the feeling that you were in the middle of a film set.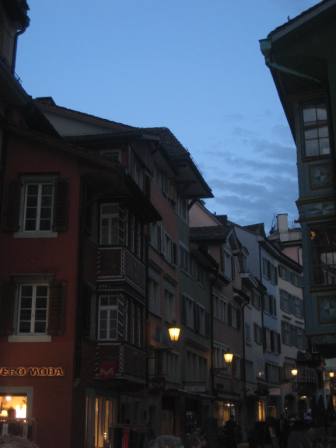 Because we were only in Zurich for a few days we didn't get a chance to head back into the city as we had shows every night after that with two shows on Saturday. We also found Switzerland to be a very expensive country in general. One of the highlights though of the weekend was that we had the channel ITV2 in the hotel so we were able to catch up on the XFactor late Saturday night after the show, we were so excited as we very rarely get English channels when we are on tour in Europe.
Next stop Berlin!
Patricia
Riverdance visits Fayetteville, AR
<
Riverdance returns to Berlin
>