Riverdance visits Fayetteville, AR
October 27, 2009
Kevin Horton, Dancer, Boyne Company
Fayetteville was rather a quiet week for us. Since we were staying about 15 minutes drive from the venue and the center of town, there was not much to do in the immediate area of the hotel. It so happens that Fayetteville is home to retail giant Walmart, and there was a massive superstore right near the hotel. I don't think anyone made it to the Walmart Museum though!
University of Arkansas is located here, so there was plenty of nightlife to keep us busy after the shows. The downtown area boasts of parks, restaurants and shops, and it was nice to spend some days exploring what Fayetteville has to offer. It happened to rain for two days this week, so those afternoons were spent exploring the local mall and relaxing in the hotel.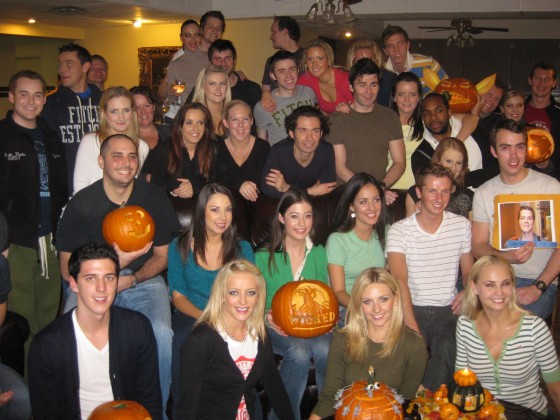 Since Halloween is coming up next weekend, our company manager Jesse White put on a pumpkin carving contest for the cast. There were certainly some creative and amazing carvings entered. We held the contest/judging after the show on Friday night. Among the entires, scariest pumpkin went to Russian dancer Sergey for his morphed human creation chomping on another smaller carved pumpkin; female Russian dancer Evgeniya's harvest creation won her runner-up; and the win went to lead dancer Caterina Coyne for her creative carving with plastic mice intertwined. An honorable mention also went to Patrick, Laura, Meghan, Liam, and Marty. They carved a "Wicked-The Musical" themed pumpkin complete with dry-ice and Music. A great night for all, thanks to all who participated!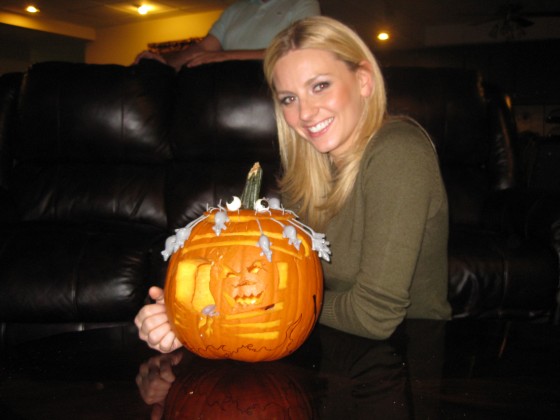 I have yet to mention one of our additions to the company. Lead dancer Melissa and musician Declan have brought their 8-month old son Rian to tour. It is a breath of fresh air to have him on tour with us, and we all are loving babysitting while Melissa and Declan are on stage performing. He will be dancing by the time this tour ends next Summer! Here is a big welcome to baby Rian!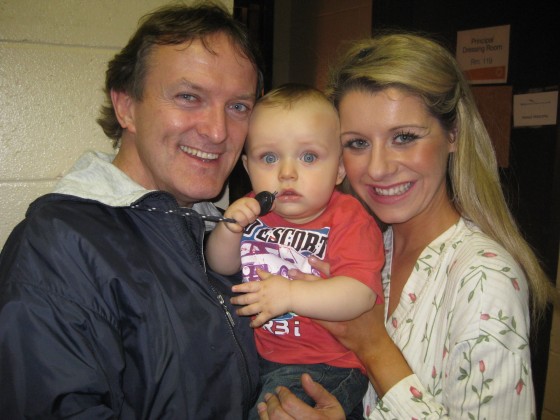 Next week, we have Monday to Thursday off, then it is off to Biloxi, Miss!
Until then,
Kevin