Riverdance on the road again!
October 8, 2009
Patricia Henry, Dancer, Corrib Company
With some of us having had the whole the summer off and others with just three weeks off after the Gaiety, we found ourselves back on the road for another European tour. Before the tour kicked off in Slovenia a group of us flew out early to Dusseldorf to perform at the Carmen Nebel Show, a well known TV show that is held four times a year to raise money for charity. We arrived in Dusseldorf on Friday morning and after a couple of hours rest we headed to the TV studios.
Once we got to the TV studios it was all go, we had an hour or two to rehearse on set by ourselves, making sure our spacing was right and that everyone knew what they were doing. Following that we rehearsed with Die Big Band, a brass band who performed with us on the night. The next day Saturday, were in from about lunch time again and this time they had to do a full run through of the whole show to make sure everything went smoothly as there were many more acts besides us, such as the famous Tenor Placido Domingo and the Michael Jackson Tribute act along with many more. For a clip of us performing with Die Big Band visit Riverdance on Facebook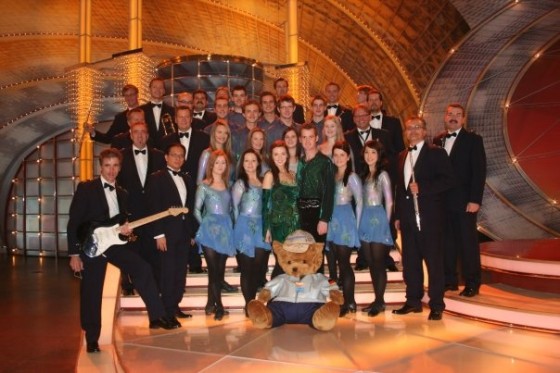 Sunday we were up early and had to catch two flights to Ljubljana, Slovenia. This was the first time we were in Slovenia so it was nice that we had a few days off to relax and do some sightseeing. On Monday a bunch of us got up early and headed off on bicycles to explore the city, it was a lovely sunny day so it was nice to get out and about. Ljubljana has some wonderful sights to see, we took the cable car up to the castle which is situated high above the city, and what amazing sights was to be seen.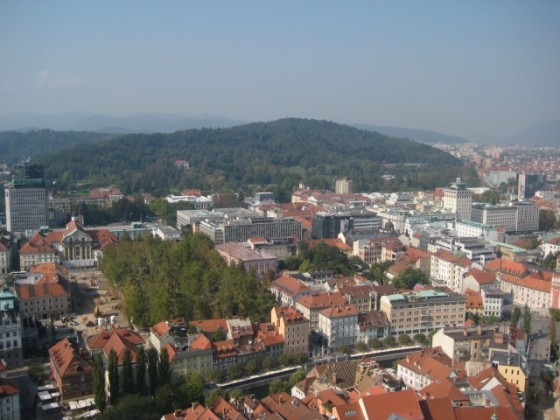 Other points of interest that are a must see are a number of churches located around the city, these were open during the day for us to wander in and take in the stunning paintings and décor that has been preserved for many years.
With the canal running through the city you have a variety of restaurants and cafes to choose from which are located along the canal with seating areas outside and inside, so we really did feel like we were on a sun holiday.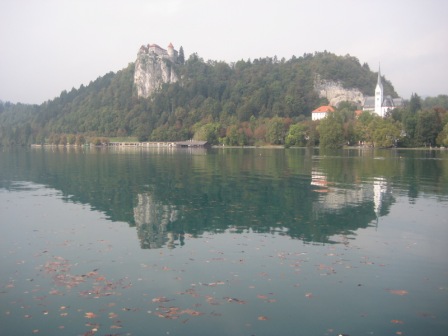 The next day we had during rehearsal, we met a new cast member Justin Walsh and also Nicole McKeever who changed from the U.S. Boyne company to the Corrib.
Wednesday was opening night in Ljubljana and Riverdance went down a treat. We received a standing ovation and again on Thursday night. The promoters in Ljubljana very kindly treated us to a day trip to Bled, a very picturesque lake district where we sampled a local speciality cake and coffee. Then up to a castle which is on top of the mountain overlooking Bled for a quick tour around the castle. It was a very enjoyable day and I definitely would recommend making a visit to both Ljubljana and Bled.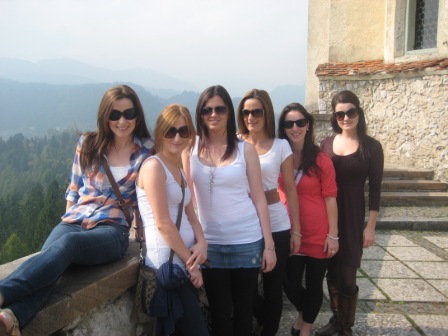 Friday we were up early again and on the move to Vienna, Austria. This was a long journey so by the time we arrived there we just had time to head into the city where we found Flanagan's Irish bar and get some food. Saturday and Sunday were busy days for us as we had two shows both days. Monday and Tuesday we spent exploring the city. Most of us took the Bus Tour of the city, as it was the quickest way to see all the sights Vienna had to offer. Monday night we went out to celebrate the first birthday on tour, which was Tiko Masuda and a great night was had by all.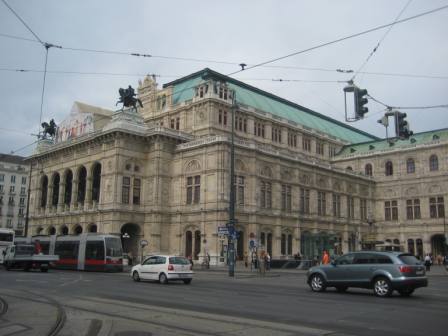 Our next stop is Zurich Switzerland so check back next week to read up on the news.
Patricia