Interview with Riverdance Senior Executive Producer Julian Erskine
May 30, 2009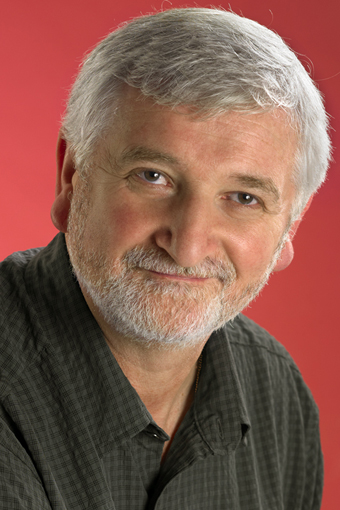 Born in Dublin, Julian has worked in the entertainment industry for over 30 years. He started in his career in stage management and after several years as a Lighting Designer and Production Manager in 1980 he set up Ireland's first professional scenery construction company supplying the theatre, TV, advertising, and film industries in Ireland. In 1989 he returned full-time to theatre as a producer and, in 1994, he joined the fledgling Riverdance team on a consultancy basis. A year later he was appointed Executive Producer and since then he has looked after all the Riverdance companies around the world. In 2005 he became a founder director of Long Road Productions, an independent entertainment production and management company.
What's your role in Riverdance?
I'm the Executive Producer. Basically it's my job to make sure the show is as good as it can possibly be, and that everything is in place for us to perform anytime and anywhere in the world.
Part of my job is to spend time scouting within the company for potential lead dancers, but in addition to supplying new leads, for me the troupe are just as important to the success of the show. The Riverdance troupe must be sharp and it must be precise.
What's your history with the show?
I've been with the show from the beginning, before that I was a theatre producer. I had no prior knowledge of Irish dancing then at all! I was maybe even a little bit cynical about it, thinking that it was just something to entertain tourists but Moya Doherty elevated Irish dancing to a new prominence with Riverdance, and helped it to discover a new sense of pride.
How is today's Riverdance different from past productions?
It's true that in many ways it is different now, but at the same time fundamentally it's the same. We still have the big numbers, the same as we did in 1995. In fact, since 2000 the show has hardly changed at all. That's a deliberate policy – we have the show that we want.
There were times when changes were made and fans reacted sharply to them. That might have been moving numbers around, or even taking them out. I think most changes happened when we took the show to Broadway where we introduced a lot of material from other cultures, for example. Nowadays the show benefits from just a few well-chosen pieces of interaction between Irish dancing and other cultures.
What's your favourite number in the show?
My favourite keeps changing! Depending on how I feel it could be a simple musical piece like 'Macedonian Morning', or it might be a big signature dance number like 'Riverdance'. I think that all the numbers are great!
What are the best and worst things about touring?
I don't tour constantly with the troupe. I'll always be there at the start and the end of a tour. In between I pop in and out. That's good because it gives me some distance which means that I'm fresh enough to spot any slippage that might have occurred.
What will your fondest memory of Riverdance be?
Opening nights in great cities are fantastic. We also have the Riverdance Flying Squad, which will head off with a small number of our dancers to perform pieces from the show at corporate and promotional events. We could find ourselves at the base of the Pyramids or on the QE2 or anywhere!
One of my favourite memories is when 20 of our dancers performed on a gala TV show to celebrate the Chinese New Year in Beijing. We were the only foreign performers there and I had a great moment of pride that we were there representing Riverdance and Ireland.
What will you do after Riverdance?
Riverdance is not ending! It's true that this is our farewell tour in the UK, but we will continue to tour elsewhere, as well as focusing on new audiences like China and the Middle East. It is not over…