Interview with Riverdance Irish Dance Director Breandan de Gallai
May 26, 2009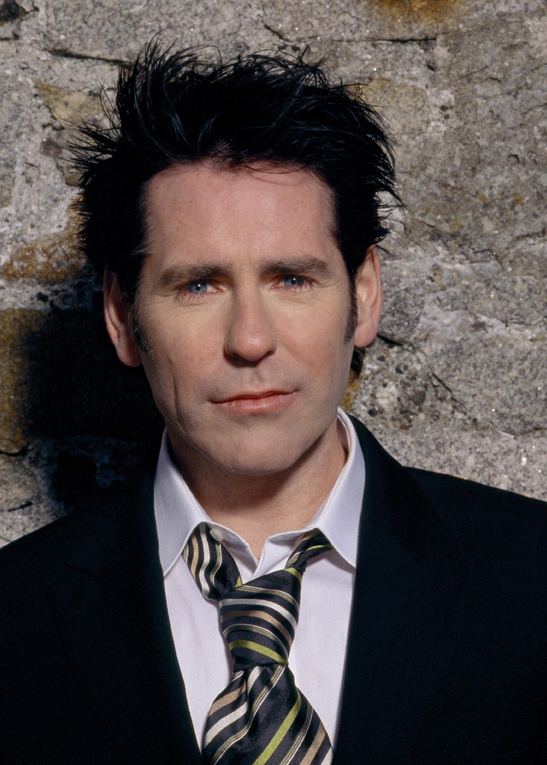 Breandan de Gallai studied modern jazz, ballet and tap in addition to Irish dance at the Gus Giodrano Dance Academy in Chicago, for which he won a scholarship. He has won numerous dancing awards, including National, Provisional and British Championships. Breandan studied physics at Dublin City University where he earned an Honours Bachelor of Science Degree before teaching post-primary subjects including physical education at an all-girls school.
To add to his array of achievements, Breandan has completed Balor, a 90 minute contemporary Irish dance show to music composed by Joe Csibi. He regularly presents TV programmes for RTE and TG4 and is external examiner for the MA in Irish dance performance in the University of Limerick.
In 1994, he joined Michael Flatley and Jean Butler in the Dublin production of Riverdance. He was appointed Dance Captain when Riverdance began its first run of performances in Dublin that same year. In the meantime, he set up his own dance company called Dualta with a few friends and went onto become the lead dancer for the Liffey Company of Riverdance. He has met and performed for the King of Jordan, the Emperor of Japan, the Crown Prince of Japan, and Diana, Princess of Wales to name but a few.
What's your role in Riverdance?
I'm Irish Dance Director for the production. That means that I work with the Dance Captains to make sure that everything about the dancing is exactly as it should be.
We have downtime in between tours, and I'm responsible for seeing that the dancers are all up to speed when we start performing again.
On the road, we do so many performances that bad habits could have crept in over time. I make sure that doesn't happen. You could say that my job involves kicking some backsides!
What's your history with the show?
I was with the show from the beginning. In 1996 I became the male lead – a role which I danced for seven years. Eventually I left to work on projects of my own, but I returned from that two years ago and here I am!
How is today's Riverdance different from past productions?
Riverdance has changed over time – new characters move in to take on the dancing, not to mention new generations. And we have to nurture that. After all, Irish dancing has changed as well. Every year there's a new move – you have to keep an eye on competitions and events to spot these things.
At the same time I have to rein that in and remind the dancers what each Riverdance number means and what the tone should be. My job is more about maintaining standards than trying to innovate.
But to give an example of evolution in the show, look at the number 'Trading Taps'. It's one of the newer numbers where the Americans and Irish are jamming together, competing with each other. It's faster. It's more full-on.
Maybe it's not as light hearted as the way we danced before. But the new generation of dancers has different skills, skills that we didn't have. And I try to teach them the things that have always been really important and are still important now – like good posture and thinking about your whole body.
What's your favourite number in the show?
I love 'Reel Around the Sun'. It's perfect music, it's got a great build and it introduces the male lead. Especially after dancing the male lead, it conjures up some powerful feelings for me.
What are the best and worst things about touring?
I haven't toured for a while. But I loved seeing so many different cities and meeting so many people. The strange thing is that it can actually feel a bit lonely sometimes.
What will your fondest memory of Riverdance be?
Ten years of hard work! That and taking over as principal male dancer.