Riverdance in Savannah, Georgia and Louisville, Kentucky
April 17, 2007
Marcus Maloney, Dancer, Boyne Company

After our 4 great weeks in Florida it was time to start our whirlwind tour of the rest of North America, starting in the ever charming Savannah, Georgia. Savannah's old southern architecture certainly hasn't "gone with the wind"; beautifully restored mansions, a picturesque waterfront, pristine beaches, massive churches and quaint little shops coupled with the great southern charm and gracious hospitality made our stay in Savannah very pleasant.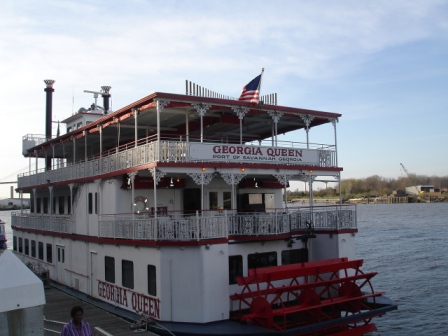 Savannah is second only to New York when it comes to St. Patrick's Day celebrations. This was no surprise to us when we saw how many Irish bars were spread around town. Each year more than 300,000 visitors flock to Savannah to participate in the revelry. Bearing this in mind, it may be no surprise to hear that Irish dancing classes are hugely popular here too. And we were delighted to have 2 different dance schools visit us at the theatre and stay for the show. To say they screamed the house down would be an understatement! A big thank you to the Inishfree Irish dancers and the Breffni Academy.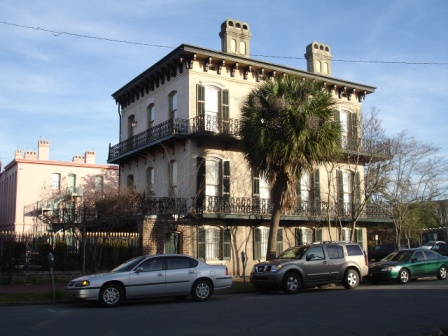 From Savannah we travelled inland to Louisville, Kentucky. Poised on the banks of the Ohio River, Louisville blends small-town charm with urban sophistication. The city's claim to fame is the Kentucky Derby. The race at Churchill Downs has been a big event for more than 120 years. Another fact I thought very interesting about Louisville was that it will host the next Ryder Cup golf tournament in 2008 at the Valhalla Golf Club. Here's hoping they can put on as good a show as Ireland and the K Club last September! Louisville is also home to Mr KFC himself 'Colonel Sanders'. I think we can all say we are quite familiar with the face of Kentucky Fried Chicken.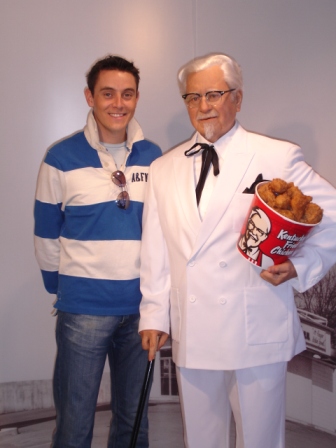 Louisville is home to the famous boxer Muhammad Ali and we got the chance to visit his wonderful museum. It's an educational and cultural centre that is inspired by the ideals of Ali. The wall of hopes and dreams is a truly moving tribute. The interactive exhibits and captivating presentations present Ali's life story though the six core values of his life: respect, confidence, conviction, dedication, giving and spirituality. It was a fantastic afternoon out!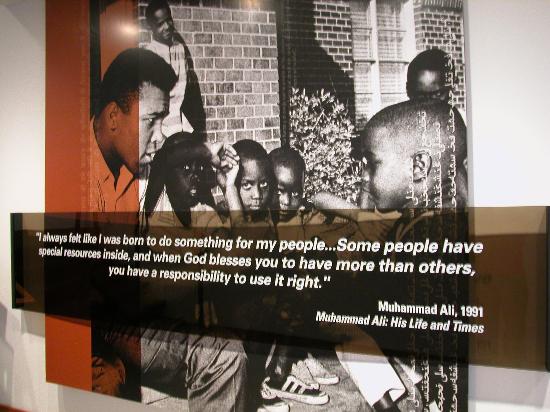 Our hotel in Louisville was something of an historical landmark. The Seelbach Hilton hotel appears on the National Register of Historic Places, and has attracted many famous figures, from nine U.S. presidents to Al Capone. The early 1900's architecture throughout the hotel brings a nostalgic ambience which is easily felt today.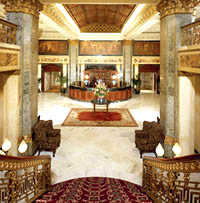 From a show perspective we were well and truly into the swing of things now. Shows were running very smoothly and audiences were as ever on their feet by the end of each performance. This week on tour the newly trained Riverdance choir of 2007 had their debut performances which brought with it a great buzz backstage. To finish off our stay in Louisville we all hit the local 4th Street Live; a popular entertainment and dining district. A street full of restaurants and bars; it surely did provide something for everyone. Some of us took to the bowling alley, 'Lucky Strike' and it indeed turned out to be a lucky strike for some of us!