Riverdance in Lawerence, KS, Detroit, MI, Syracuse, NY & Erie, PA
April 18, 2007
Marcus Maloney, Dancer, Boyne Company
From Kentucky we moved to Kansas and to the quaint town of Lawrence. Lawrence is truly a college town with a vitality and diversity uniquely its own. The city is home to two universities: the University of Kansas and Haskell Indian Nations University. Tree-lined streets, a welcoming historic downtown and an aura of old hippy society made it an appealing stop on our tour. Studded with cafes and eclectic shops, downtown Lawrence is a delight to walk around. Strolling along the Main Street, you stumble along a sheltered haven of shops, sidewalk cafes, galleries, restaurants and coffee shops. We stopped to have a latte at a café, browse the bookshops, grab a bargain at a vintage clothing shop or second-hand music shop or even find something utterly unique at a boutique. One of most visited shops by the cast of Riverdance was the 'British Shop' on Main St. which provided the first taste of some home Irish foods since the tour began. Irish Cadbury chocolates were by far the most popular purchase!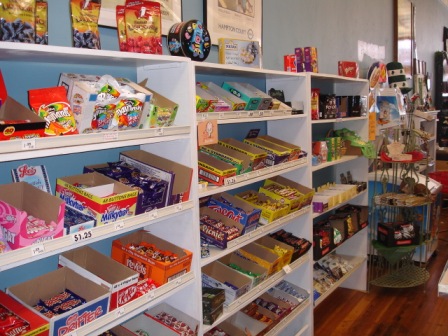 From Kansas we moved onto Detroit, Michigan and we spent St. Patrick's weekend (and the fact how proud we are to be Irish) there! Well-known as the centre for car production, Detroit is the oldest city in the Midwest. The 'Motor City' has evolved into a thriving financial, cultural and entertainment hub. Revitalised after decades of industrial neglect, Detroit is reclaiming its place as a cultural and tourist capital. We were staying at the Renaissance Centre – a 72-story Marriott Hotel surrounded by four 39-story office buildings. It was purchased by General Motors in 1996 and it is now GM's world headquarters. There is an automobile exhibit called GM World featuring current and historical GM cars and trucks. The 71st and 72nd floors of the hotel used to be a revolving restaurant providing fantastic views of Detroit and Windsor, Canada, just across the Detroit River. We will be going to Canada later on this tour so we refrained this time from crossing the border!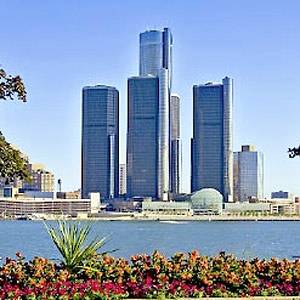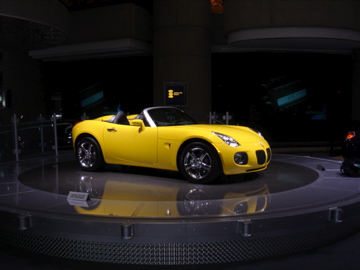 Detroit's crown jewel, the Fox Theatre is America's second largest theatre and was the host to Riverdance for this very Irish weekend. The interior design and architecture was amazing and we were all blown away by the size of the theatre. The weather was freezing cold in Detroit, we even saw snow for a few of the days, but this didn't deter us from celebrating St. Patrick's Day in style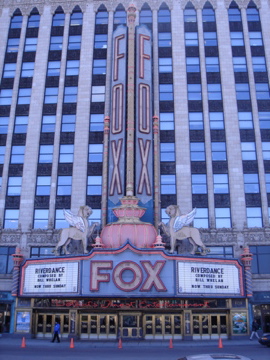 From one snowy city to another, onwards we move to Syracuse, NY. Syracuse is located in central New York state and is another predominantly college town, renowned for its very snowy winters. Syracuse was a very busy time for the Boyne Company. Our new trainee leads all had their first official dress rehearsals. Senior Management from Dublin was visiting and we all met the new Irish Dance Director of Riverdance, Breandán De Gallaí; a name that is very familiar to people who recall previous Riverdance companies. Needless to say our new lead dancers were on top form and we wish them all the very best for the continuing Boyne tour, the UK and Irish tours. Best Wishes to Maria Buffini, Jason Oremus Alan Scariff, Carla O'Brien, Craig Ashurst, and Caterina Coyne.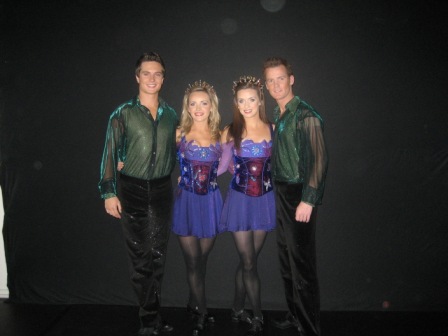 Erie was the final port of call of a busy 2 weeks of travelling. Appropriately situated on the rugged shores of Lake Erie, this city is Pennsylvania's third largest and is predominantly a manufacturing town. We were performing at the local Warner Theatre which had recently just undergone a multi-million dollar refurbishment. Molly Brannigan's Irish restaurant and bar was where the Boyne Company spent most of their weekend. Regardless of what time of the day or night it was or whether it was breakfast, lunch or dinner, you were sure to always see someone from the company in Molly's. The food and service was excellent, and more to the point, it tasted just like home!