Riverdancers take over the Radio Waves
March 15, 2006
The Jameson Distillery Visitor Center in Dublin's Smithfield recently marked its refurbishment and reopening on St Patrick's Day with a marathon radio broadcast by international radio crews to all corners of the world.
Riverdance were invited to come down and join in the fun on the day and so, Nicola Byrne and Maeve Donohue, who have both toured extensively with the show, went along to talk to the various presenters and crews about life with Riverdance.
With 15 radio stations broadcasting throughout the day from the lobby the scene was rather jovial and chaotic.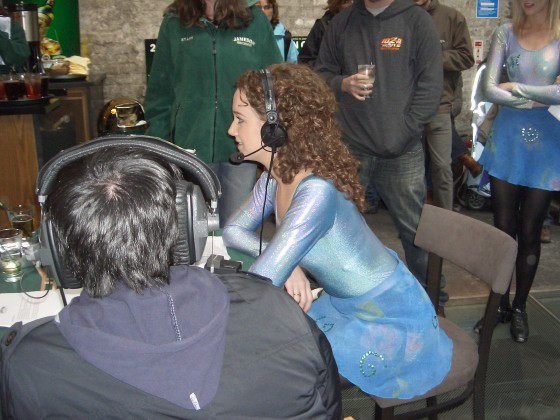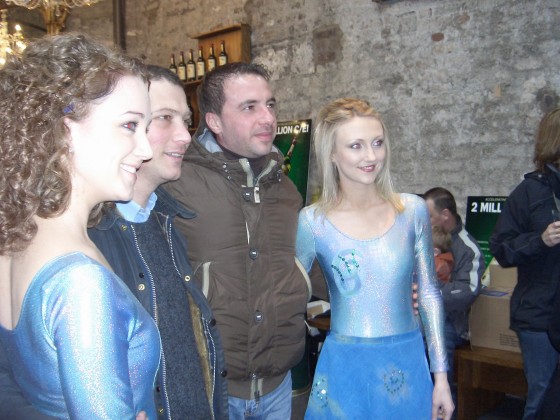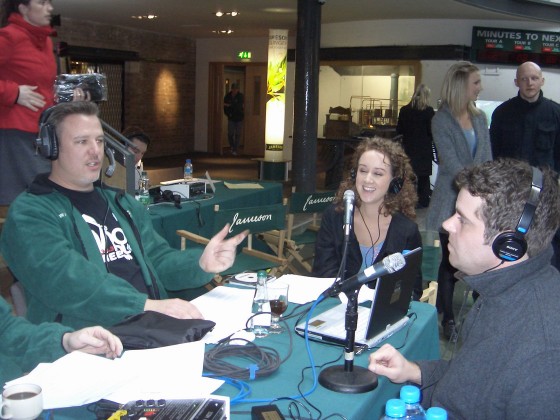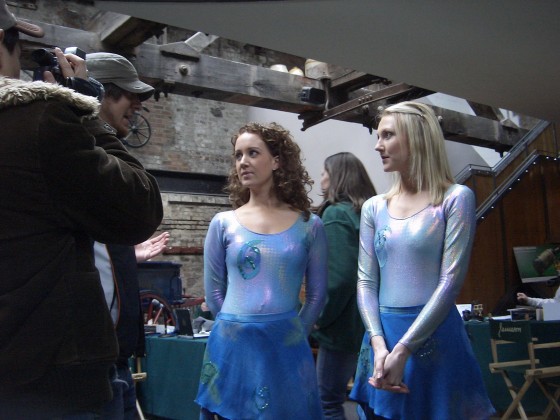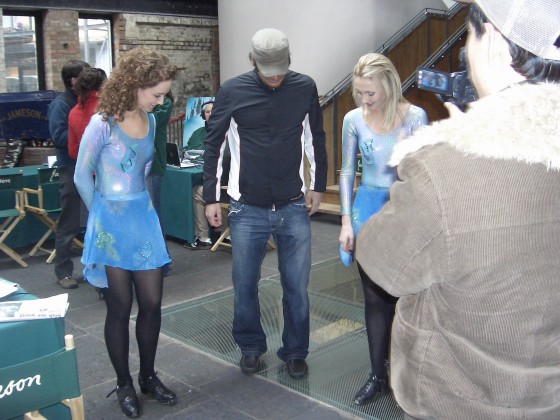 KTLA visit Riverdance Rehearsals in LA
<
Riverdance Returns to Dublin by Sea
>