Riverdance Returns to Dublin by Sea
June 27, 2006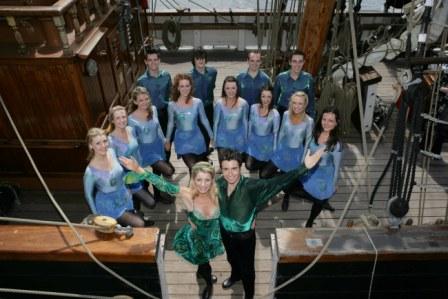 The Riverdance troupe, led by Padraic Moyles and Melissa Convery donned their seafaring legs to mark Riverdance's return to Dublin this June on the tall ship the Jeanie Johnston down at Dublin's Docklands.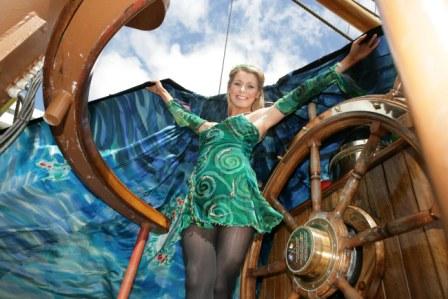 The crew of the Jeanie Johnston were great fun and got involved in the photocall, showing the dancers how to climb the rigging and helping photographers and camera crews on and off. They even allowed some dancing on deck despite their beautifully polished floors. Some of the girls took to climbing the rigging like naturals and looked ready to go to the top of the mast!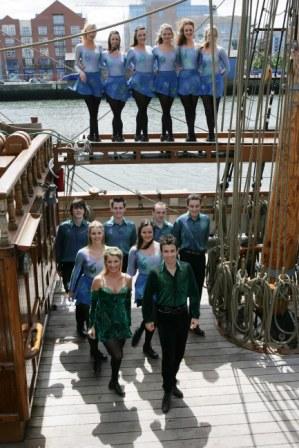 The Jeanie Johnston is a replica of a famine ship and you can read more about her on the website http://www.jeaniejohnston.ie
Riverdance would like to say a big thank you to the crew of the ship!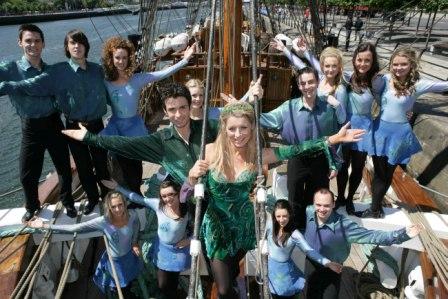 Riverdance returns to the Gaiety Theatre Dublin from June 27th to August 26th.  Tickets are available from the Gaiety box office (01) 6771717,  Ticketmaster: 0818719388 and ticketmaster online www.ticketmaster.ie as well as from the Gaiety Box office on South King Street Dublin 2.
Riverdancers take over the Radio Waves
<
The Riverdance tour begins in snowy Richmond
>